Behesht-e Gom-Shodeh (Tang-e Bostanak)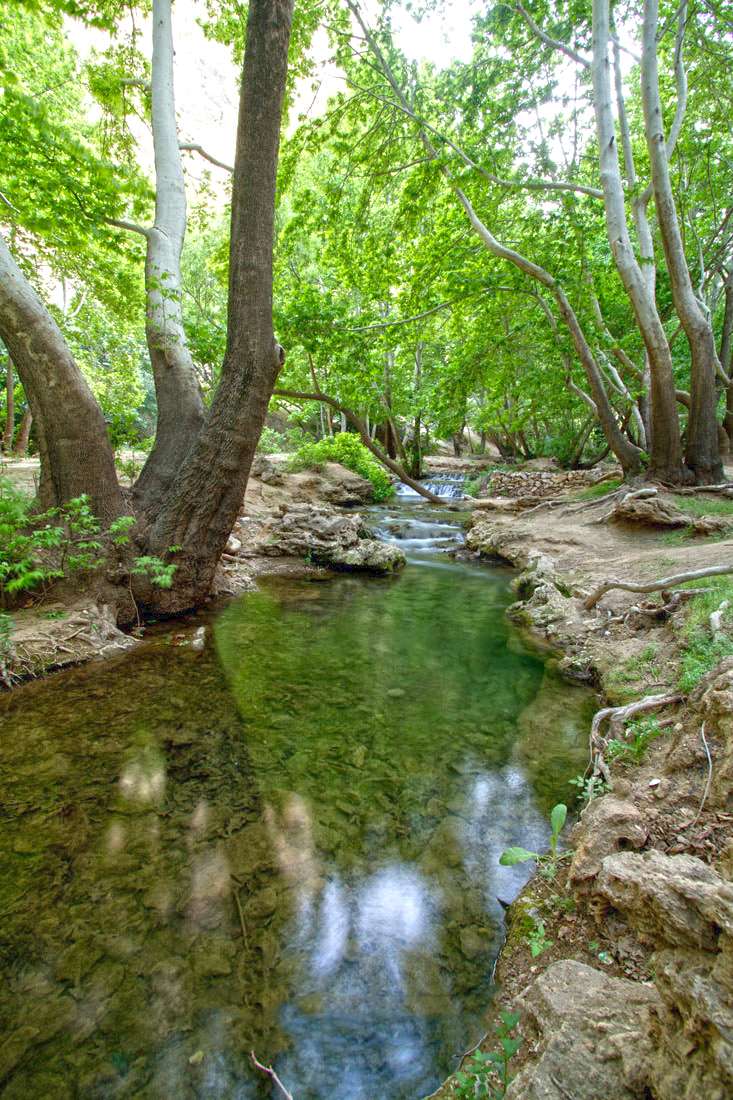 Visiting

Behesht-e Gom-Shodeh (Tang-e Bostanak) in Marvdasht

Theme

Nature & Adventure

Code

IRSG319

Duration

24 hr(s)
What To Expect
Walking through the Bostanak Valley in Fars province, which by ways of its breathtaking sceneries, sparkling waterfalls and cascades as well as general atmosphere reduplicates the Heaven on the Earth.
Photos of the Behesht-e Gom-Shodeh (Tang-e Bostanak)
Explore the Behesht-e Gom-Shodeh (Tang-e Bostanak)
Behesht-e Gom-Shodeh (Tang-e Bostanak)
Imagine a valley, where the river flows into cascades and waterfalls, where plane and walnut trees have cracked the ground and rise over an area hidden among rocks and trees.
The paved roads through paddy fields and oak trees in the mountainous areas of north-west of Shiraz, reach to an enchanting canyon called by locals Behesht-e Gom-Shodeh, translating into Lost Paradise. This is a preserved area of about 15324 hectares, 1700-2700 meters above the sea level, housing a great variety of fish and terrestrial animals.
Walking through this area, which is also called Tange Bostānak, promises a mesmerizing experience of the nature. About 3 kilometers from the headwaters of Tange Bostanak waterfall, a gushing river flows through the rocks and feeds the orchards and green plains on its way to Dorud-Zan dam. The area features a breathtaking scenery of cascades, pools and bushy trees, which are house to a great variety of animals living both in the river and on the land.
The location of Lost Paradise has easy access to other notable attractions of Shiraz, such as Takhte Jamshid, Pasargadae, Naqshe Rostam, Margoon Waterfall and Tange Boraq. On top of the hills, there is a village named Jiderzar (Jiderzar). This is the best place to experience the local life, the friendly and hospitable villagers, clad in nomadic gorgeous dresses, welcome visitors. Here the houses are irregularly perched on top of one another, and surrounded by apricot and apple gardens. Don't miss the joy of eating the local food.
Important Information
Additional Info
You need to follow the route to access Tang-e Bostanak: Shiraz- Marvdasht- Kamfirouz
The best time to visit the canyon is in the late spring and early summer, as the area goes through harsh winters, making it less pleasant to visit
Facilities like toilets, camping place, barbecue stand, gazebos, etc., are available in the site
The nearby village with labyrinthine pass-ways is perched on a steep slope. Here you are invited to taste local organic foods and products
Degree of difficulty: 2 out of 5
Things To Do In Marvdasht