Tang-e Boraq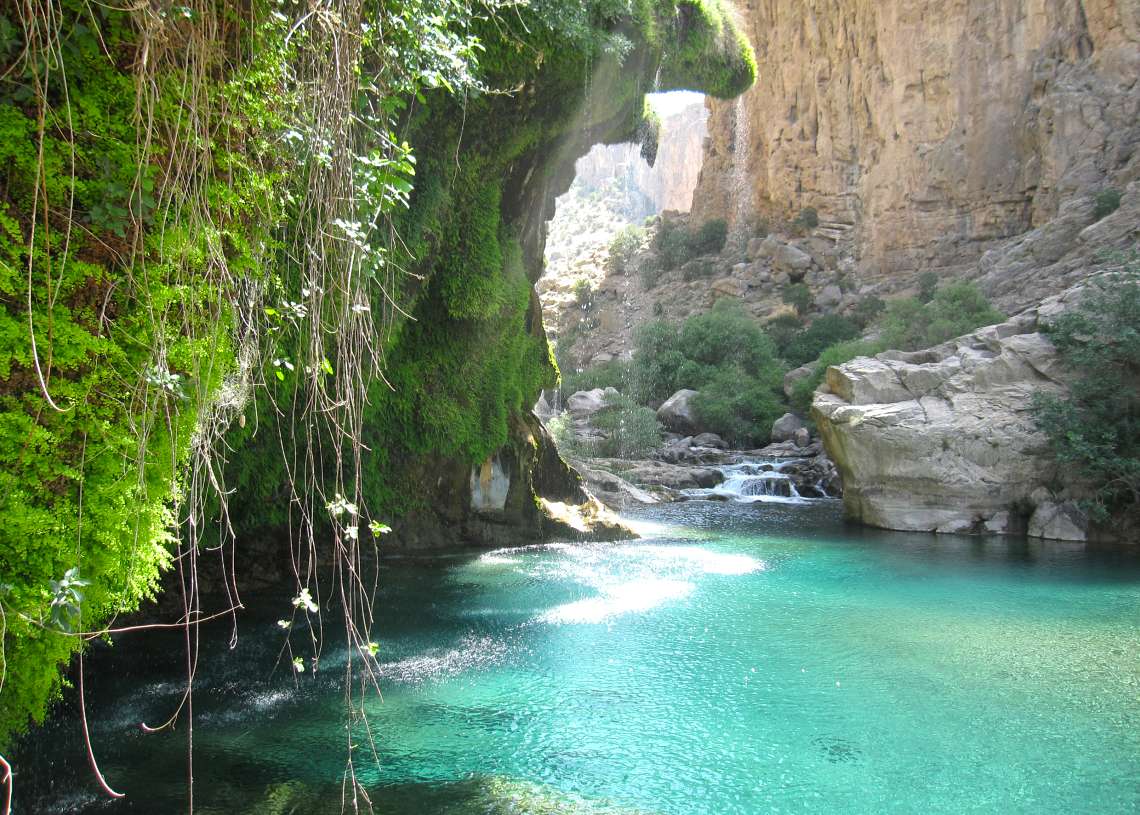 Visiting

Tang-e Boraq in Shiraz

Theme

Nature & Adventure

Code

IRSG320

Duration

24 hr(s)
What To Expect
Visiting a pristine area nestled amid high-rising rocks in Fars province, swimming in the river and taking a look at a cave with its inscriptions.
Explore the Tang-e Boraq
Tang-e Boraq
One of the hidden gems in Fars province, is Tangeh Boraq (Borāq Canyon), located in the north-west of the province (about 190 km from Shiraz). This canyon is named after a nearby village located to the south of the canyon. Here a roaring river has plunged through the high-rising rocks of the canyon and created the narrow chasm of Tangeh Boraq, an oasis of incomparable beauty.
At 1940 meters above sea level, the canyon can be a refuge from the burning summer heat. The walls of this slot canyon, rising to a height of more than a hundred meters, are coated with moss. A striking cave is sighted nestled on the foot of these cliffs, formed by the tributaries of the river. It is a cozy limestone cave with natural decorations of stalactites and stalagmites. The flow of river through the rocks also creates mesmerizing small waterfalls and natural lakes.
An ancient inscription carved on a rectangular rock at the entrance of the cave, dates the neighboring village to as early as the Sassanid era (3rd-7th centuries AD). A 16-line bilingual inscription (in Pahlavi script) was discovered in 1956, which bears out King Shāpur's (the second king of Sassanid Empire) archery skills.
Important Information
Additional Info
You need to follow the route to access Tang-e Boraq: Shiraz- Marvdasht- Kamfirouz- Tang-e Boraq
In order to enjoy the clear water and the tranquility of the area, it is better not to go there on public holidays and weekends, especially from May to September, as it is usually packed with visitors
Tang-e Boraq is suitable for camping as well as a variety of outdoor activities, save for diving, which can be dangerous because of the rocks lying at the bottom of the lakes
Degree of difficulty: 2 out of 5