The 3 Best Tourist Attractions in Kashan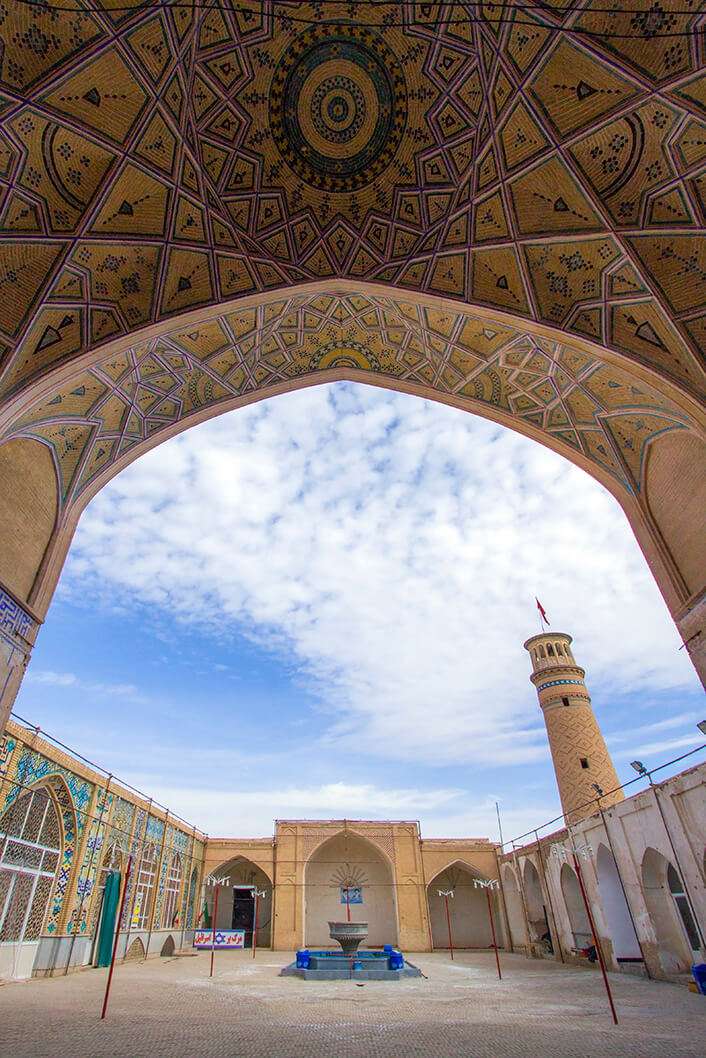 Theme

Architecture/ Religious and Epic/ Eastern Bazaar

Code

IRRS57

Duration

3 hr(s)

Best Time

SPRING | AUTUMN
What To Expect
Visiting the 18th century mosque and madrasah of Aqa Bozorg in the center of Kashan;
Walking in the bustling Qajarid bazaar of Kashan;
Visiting the oldest historical mosque of Kashan having its roots in Seljuk era.
Photos of the The 3 Best Tourist Attractions in Kashan
Explore The Route
From the Public Bazaar to the More Private Mosque of Aqa Bozorg
Bazaars and mosques are the backbones of cities in Iran. The Bazaar of Kashan, dating back to the Safavid period, is a perfection of the art of muqarnas used in the decoration of arches. The next stop will take you deeper in time as the Congregational Mosque of Kashan is the oldest building of the city standing to this day. Finish the journey with the more recent structure, Aqa Borzorg Mosque. This complex of mosque and school was built in the 19th century, for Friday congregational prayers.
Important Information
Cost Info
Bazaar of Kashan

free

Jameh mosque of Kashan

free

Agha Bozorg Mosque

free
Destination

Transportation Type

Transportation Fee

---
Additional Info
Heading to the old bazaar from Aqa Bozorg Mosque, visit Khajeh Taj al-Din mausoleum, named after the builder Khajeh Taj al-Din Shirvani. It is the burial place of two descendants of the seventh Imams of Shias

The Great Bazaar of Kashan has many other historical structures inside. If you have enough time take a look at some of them, for example Imamzadeh Shah Yalan, a 15th century mausoleum, featuring an old inlaid sarcophagus inside.&nbsp