El Goli (El Golu)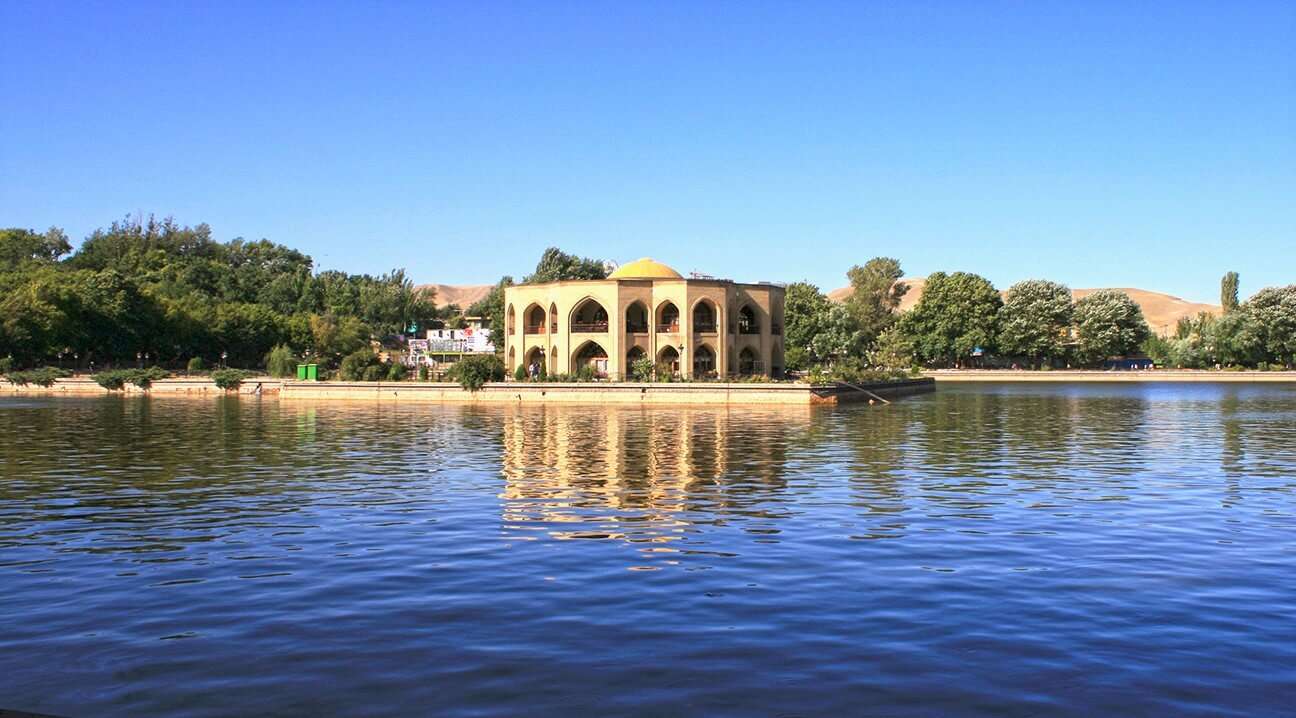 Visiting

El Goli (El Golu) in Tabriz

Theme

History and Culture/ Nature & Adventure

Code

IRSG209

Duration

1 hr(s)
What To Expect
Browsing the beautiful park with a large pool and a pavilion in the middle which was built in the time of Aq Qoyunlus in the 14th century and expanded in the Safavid era.
Explore the El Goli (El Golu)
El Goli
El Goli (El Golu), the iconic landmark of Tabriz, is where nature coincides with architecture. Also known as Shah Goli, this cherished complex was first established in Aq Qoyunlu dynasty (1378-1501) and flourished later in the Safavid era (1501-1736). In Turkish, Goli means pool and so, Shah Goli means the royal pool. After the revolution in 1978, the name Shah Goli changed to El Goli, meaning the pool of the people.
The striking feature of this complex is the artificial lake which is assumed to be created in 1785. The pavilion was built in the early 19th century and was originally a recreational residence of the Qajarid kings. A pedestrian-friendly lane leading to the main building and decorated with abundant trees were built in the Qajarid era (1789-1925). In the Pahlavi era, it converted into a famous urban promenade in Tabriz. One of the remarkable features of El Goli is its compatibility with the topographic map of that area in a way that the lake rests on a hillside in the vicinity of the main building. Furthermore, the northwestern side of the hill is composed of different level, forming a staircase-like structure and creating a park with organic spaces on the hillside.
To provide further information, the pavilion was built in a peninsula and the eastern side of the lake leads to the center of this peninsula. It is in two floors with an open octagonal space in the middle. A circular stair connects the ground floor to the first level. It was renovated once in 1930, but mainly in 1971 by Hooshang Seyhoun, the famous contemporary architect. After the revolution of 1978, the protesters burnt the building on fire, however, it was restored again in 1987. Recently, several plans were carried out to beautify this area and accordingly one of the biggest sundials of the country is now located in this park.
Important Information
Additional Info
There are many cafes, restaurants and food kiosks around the pool where you can enjoy tasty foods.
Cost Info
Tabrizi Koofteh in Shah Goli Restaurant

2.5 €

Special Uzun Kebab in Mozaffariyeh Kebab House Restaurant

10 €

Omelette in Khaneh Sabz Restaurant

2 €