The Journey Through the Most Visited Attractions in Qazvin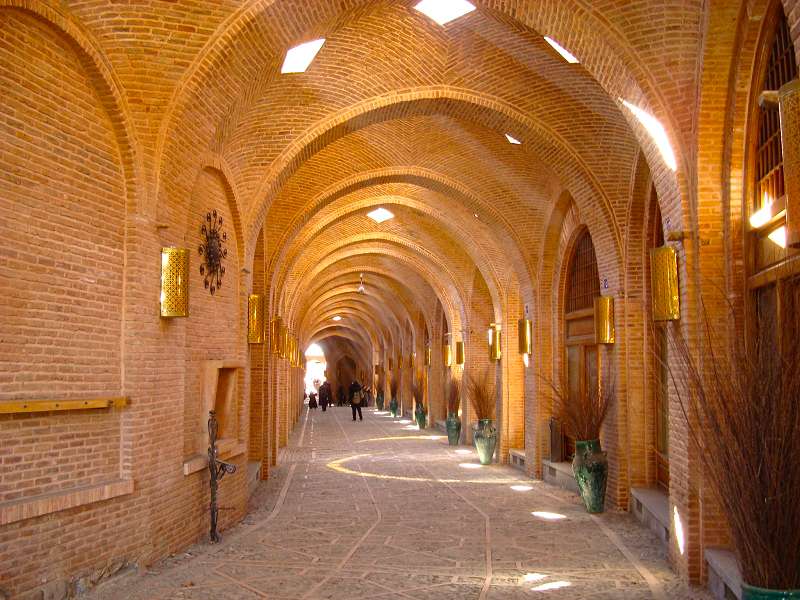 Theme

Architecture/ Religious and Epic/ Eastern Bazaar

Code

IRRS68

Duration

3 hr(s) and 30 min(s)

Best Time

SPRING | AUTUMN
What To Expect
Visiting one of the oldest congressional mosques in Iran, which is originally erected in 807;
Visiting the Safavid pavilion and its surrounding garden built in the 17th century;
Walking along the well-restored Qajarid complex near the traditional bazaar of Qazvin.;
Watching the spacious Qajarid mosque near Saray-e Saʻd al-Saltaneh, which is built in the time of Fath Ali Shah.
Photos of the The Journey Through the Most Visited Attractions in Qazvin
Explore The Route
The Journey Through the Most Visited Attractions in Qazvin
Having been located on the crossroads of important routes crossing over Iran, Qazvin is a prosperous city. You can visit the Congregational Mosque of Qazvin which was built over an ancient fire temple. As one of the oldest mosques of Iran, this mosque bears the touch of architectural styles from various periods of Iran's history. After here, the Chehel Sotun Palace is a good place to visit. It was constructed with the command of the Safavid king, Shah Tahmasb, on the onset of acknowledging Qazvin as the capital city of Iran. While the mosque and the palaces are crucial for the strength of a city, bazaars are indispensable. Thanks to its unique location, Qazvin has enjoyed the presence of a prosperous bazaar for about one thousand years. Here you can also see the famous Caravanserai of Saad al-Saltaneh which was built on a square plan in the Qajar era. End your journey with Masjed al-Nabi, which boasts a two-layered dome and exquisite inscriptions from the 18th century.
Important Information
Cost Info
Jameh Mosque of Qazvin

free

Chehel Sotun Palace of Qazvin

1 €

Saray-e Saad al-Saltaneh

free

Masjed al-Nabi (Masjed Shah)

free
Destination

Transportation Type

Transportation Fee

---
Additional Info
Eltefatieh Religious School and Qajar Bathhouse are two other historical monuments in a walking distance from this route. It is worth visiting , especially Qajar Bathhouse which is one of the oldest and biggest bathhouses of Qazvin built in 1647

You can also visit the Qajarid House of Raoofi in the north of Jame mosque which is now Qazvin's Handicraft House.