3 Days Trekking Tour: Nature, Adventure and History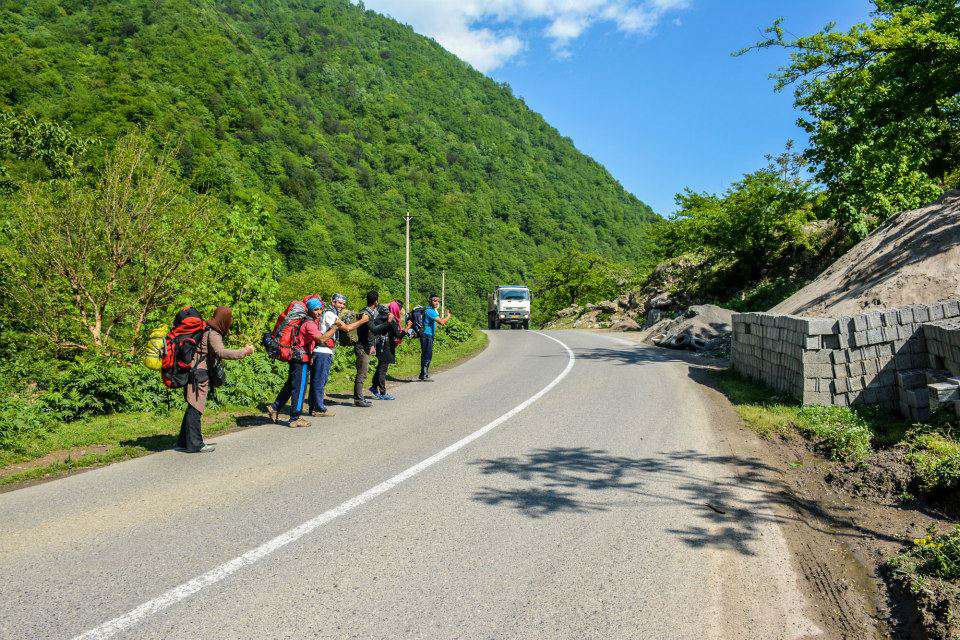 Duration (Day)

3 Day(s)

Visiting Time

Spring: 7:00 AM to 6:00 PM | Summer: 6:00 AM to 7:30 PM

Departure Point

Tehran
Highlights
Trekking in the forests near Caspian Sea.

Visiting Alamut Valley.

Hiking in the mountains.

Experiencing camping in the forests.

Experiencing local houses and local foods
In this tour, you are going to experience one of the most beautiful routes of Iran while trekking. You are going to see the Alamut Valley, the city of Assassins, the beautiful nature in the north of Iran while trekking in one of the most beautiful forests of the country. These forests are known as hyrcanian forests which are recently added to the list of UNESCO heritage of the world.
What To Expect
Do you crave adventurous experiences? Are you ready for a long walk on your trip? Well then, with this tour you can feel the joy of adventure and fresh air in Iran's beautiful forests.
We have two packages for you. The first one needs your professional climbing skills but you don't need to worry in case of their absence as you can choose our second package. In any case, you should warm up before starting your trip.
To start your 14 days trekking trip, we will take you from Tehran to Qazvin by bus. Then we will go to the Alamut Valley by a car.
In the first package, after visiting Alamut Valley, which is near Gazor Khan Village, we will go to Haniz village by a car and rest in a camping resort there.
In the morning, we will rent a mule to carry our stuff and start our trekking toward Se Hezar road. In Se Hezar forest we will enjoy the fresh air and climb to the height of 3850 Meters above sea level. At night, we will stay at a local house in Sialan village.
In the third morning, we will start our trek toward Daryasar and Esel Mahalle village. We will enjoy the beautiful scenery of the snowy mountains among the green trees of the forest. For lunch we will eat grilled fresh salmon or trout. In the afternoon, we will go to Tonekabon and come back to Tehran by bus.
In the second package, after visiting Alamut valley and eating lunch at Maran Village, we will start our trek toward Nesa Local house and stay there at night.
On the second day, we will start our way toward the Se Hezar road and walk for 5 hours to have our lunch in Daresh local house. In the afternoon, we will continue to Zaroudi local house for another 3 hours and will stay there.
On the third day, we will go to Ghale Gardan by passing from Golha town and we will get a car to Tonekabon then to Tehran.
Important Information
Additional Info
- You need to have complete hiking and camping equipment, otherwise you should let us know by checking the items included on the website.

- You need to have appropriate shoes.

- The best time for camping and climbing is in spring.

- You can continue your stay in Iran by choosing a classic tour.

- If you need anything more you can send a special request.

Equipment List (brief):

- Trekking shoes and socks

- Sleeping bag, mattress, tent

- Jacket and pants (Gore-Tex or synthetic rain/snow/wind)

- Main backpack plus a small attacking backpack

- Ski or trekking poles (stick)

- Gloves (polar or wool with liner)

- Hat, warm pile/wool hat (should cover ears), balaclava, baseball cap, scarf

- Glacier/sun glasses with side covers 100% UV, IR

- Sunscreen cream SPF 40 or better

- Cooking gear

- Small personal first-aid kit

- Water bottles (and Purification tablets)

- Toiletry bag

- Travel clothes

- Camera

- Headlamp

- Swiss Army knife

- Travel clothes

Not Necessary in Summer:

- Crampon

- ice axe

- harness

- rope
Cancellation Policy
Cancellation of booked tours 2 months prior to the trip requires no charges. In the event of cancellations 30-20 days prior to the trip, 30% of the entire booking fee will be reduced. For cancellations under 20 days prior to the trip, no amount of the booking price will be refunded.