A Visit to Meybod: On the Track of an Ancient History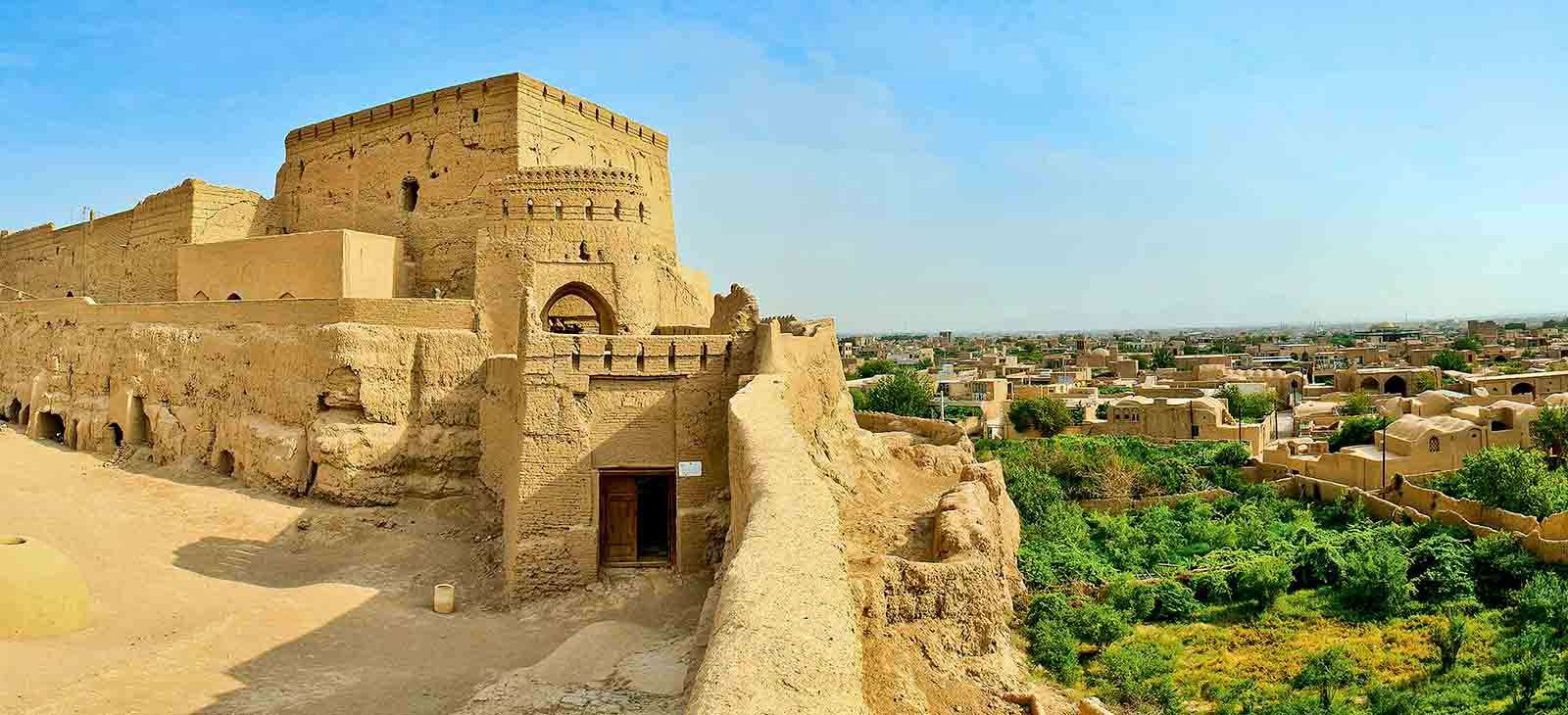 Duration (Hour)

12

Visiting Time

8 AM to 8 PM

Departure Point

In Yazd at your accommodation
Highlights
Visit Narin Castle with early settlements of 4000 BC.

Visit a some thousand-year-old pigeon tower, an icehouse and a cistern.

Visit the 17th century caravanserai and Zilu museum.

Visit Mehrjerd village and castle.

Visit Pottery Workshop with a well-known history of 1000 years.
Tour Packages
Availabilities
Group Size And Pricing
Tour language
Inclusions

Tour Guide

Transportation

Mineral Water

Hotel pick up

Hotel drop off

Entrance fee
Exclusions

Food and Drink

Breakfast

Lunch
Meybod is a Sassanian city which had become a notable settlement by the 10th century. It was expanded in 14th century and by the 20th century; Meybod became the major juncture in the economic structure of Yazd Province. Holding some thousand-year-old ruins, this historical town deserves a comprehensive visit on one day. Unlike the typical tours skipping the comprehensive visit to this town, we offer an off-the-beaten path tour to let you soak up the real history.
What To Expect
This impressive journey to the ancient city of Meybod starts with a pick up at your accommodation in Yazd. Our first stop in Meybod will be the historical Narin castle. We can climb up the hill and step on the traces of the soldiers' footsteps who traveled along the Silk Road and stopped here to rest. This 4000-year-old mud brick structure invites us to a nice panoramic view on its top. Next, we will visit a pigeon tower decorated with sun-dried bricks. Aside from its remarkable architecture, we can visit a number of lovely pigeon nests. Just a few steps further; we visit a historical icehouse, a 400-year-old structure used to protect icing ponds from the summer heat. Our next destination, standing very close to the ice storage, is the traditional post house. This 300-year-old structure encompasses a museum showcasing the history of stamps, telephones and letter exchanges in Iran. Afterwards, we stop at an ancient cistern from the Safavid era, which used to provide the drinking water for the people passing along this route. We walk for a few seconds to visit a 17th century caravanserai including the Maybod Zilu museum. Traditional floor covering collections, with samples from 16th century, are on exhibit in this caravanserai. Then, we head to Mehrjerd village to visit its historical castle and our last visit will be to the pottery workshop, as Meybod is famous for its quality pottery across the country.
Important Information
Additional Info
-Please inform us earlier if you are a vegetarian.

-Prior coordination is needed if you want to change your drop-off destination.
Cancellation Policy
Bookings missed or cancelled within determined hours will incur a strike against participants as below charges:

Before 72 hrs : 25%

Before 48 hrs: 50 %

Before 24 hrs: 70 %

Within 24 hrs: non-refundable