Isfahan Zoorkhaneh Rituals (Varzesh-e- Bastani), an Ancient Persian Sport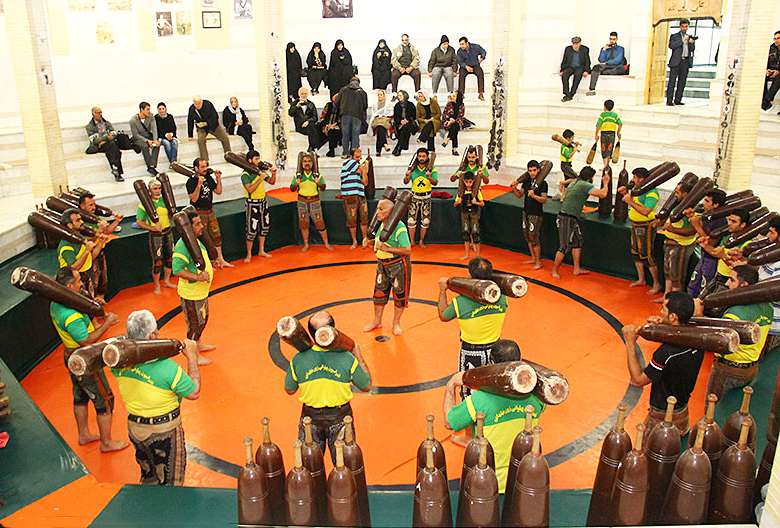 Duration (Hour)

2 hrs_________________________________ Destination: Isfahan

Visiting Time

8 Pm to 10 Pm

Departure Point

At Participant's Accommodation
Highlights
You will watch Zoorkhaneh rituals, the ancient Persian heroic sport.

You will be aquainted with the history of this heroic sport and the folk stories sung during the ritual.
Zoorkhaneh is an ancient Persian sport club, which literally means "House of Strength". Aside from being a special place for practicing this heroic sport, this traditional gymnasium shows off strength, effort and generosity. Zoorkhaneh rituals (Varzesh-e- Bastani) as one of the oldest martial arts dates back to the 7th century when the soldiers practiced to develop their power. The combination of literature and music performing during the ritual, gave a spiritual meaning to this athletic (Pahlevani) exercises.
What To Expect
This tour offers a visit to Zoorkhaneh where the Iranian traditional sport is practiced. You will be picked up at your accommodation and at Zoorkhaneh, a comprehensive introduction about the history of this heroic sport and the folk songs sung during the ritual is given by our tour guide. As this athletic training is led by repetitious beat of the Morshed's (master) drum who keeps the rhythm and marks different sections of this ritual. you will watch the heroic exercise accompanied by symbolic stories of Shahnameh of Ferdowsi and the traditional music playing live with Persian Zarb (percussion) to excite the athletes. There consist seven arts of the Zurkhaneh, which are Sang (shield), Shena (push-ups), Meel (Persian club), Kabbadeh (iron bow), Narmesh and Beshin Basho (dynamic stretching and deep-knee bends) Pa Zadan (kicking and stomping), Zarb and Zang (drum and bell). Learning the final component signifies that a man is now worthy of the title Pahlavan.
Important Information
Additional Info
Printed pamphlet about the history of this sport is given to the participants.

Men and women can attend this heroic ritual at the same time.

Your booking will be confirmed via an e-mail including updated prices.

We reserve the right to impose charges on prices due to economic fluctuations.

We will arrange the pick up, drop off time.

The opening hour is from 8 Pm to 9:45 PM.

Tour guide is optional in this tour and you can book it.
Cancellation Policy
Bookings missed or cancelled within determined hours will incur a strike against participants as below charges:

Before 48 hrs: 25 %

Before 24 hrs: 50 %

Within 24 hrs: non-refundable