The Best Spa & Massage Centers in Isfahan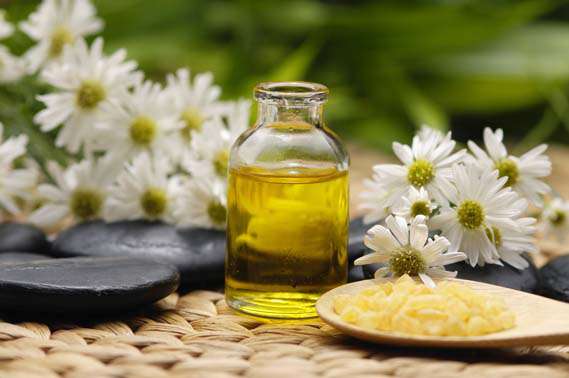 Duration (Hour)

4 hrs_________________________________ Destination: Isfahan

Visiting Time

10 Am to 2 Pm

Departure Point

At Participant's Accommodation
Highlights
You will get your spa and massage treatment depending on your favorite package.

You will enjoy 15 different types of massages in this center.

You will dine in a luxurious and calm restaurant.
When in Isfahan, most visitors should walk for long hours to explore the attractions of the city. If you are searching for a perfect escape from daily pressure after sightseeing, you will have a wonderful massage and spa treatment from one of the best spa centers in Isfahan. Professional masseurs in a tranquil setting release the stress pent up in your body and enhance your well-being. With this package of spa and massage, indulge yourself in the practice of combining aromatherapy and massage treatment.
What To Expect
You will be picked up at your accommodation. After your arrival to the massage center, you will get your spa treatment depending on your favorite package. The massage center offers around 15 different types of messages to satisfy every type of need. Massage types include Aromatherapy, Swedish Massage, Deep Swedish Massage, Russian Massage, Deep Tissue Massage, Thai Massage, Shea Butter Massage, Candle Massage, Chocolate Massage, Honey and Milk Massage, Hot Stone Massage, Herbal Massage, Hot Towel Massage, Hot Salt Massage, Energy Balance Massage. This wellness center also provides packages listed as below:
Health Package (Aroma Massage + Jaccuzi with sea salt)
Green Package (Warm Message + Scrub + Face Massage and Scrub)

Joy of life Package (Massage +Hot stone + Candle+ Face Spa)

Happy Package (Massage +Hot Stone+ Candle+ Hand and Foot spa)

Smooth Silk Package (Head massage+ Hair Vitalizing +Face Spa + Manicure)
Sweet Experience Package (Massage + Heated stone + Candle + Face Spa +Jaccuzi +Body wrap)

Dreamy Package (Selected massage + Body Scrub+ Hand and Foot Spa + Face Spa)

Bride Package (Manicure and Pedicure +Body massage + Body Scrub + Jaccuzi+ Body Hydrotherapy)
After this truly relaxing experience, you will be served in one of the best restaurants to enjoy a healthy meal. Restaurants are divided into three groups and you can choose between them. There is a well-known traditionally designed restaurant which serves all kinds of Iranian, traditional and local foods. The other restaurant features other characteristics as like as the live music mostly piano and the self-service buffet. The last one set its tables in open space where you can enjoy the view of city. This restaurant serves all kinds of fast foods and Iranian traditional food. You shouldn't absolutely miss its Iranian drinks. It is mainly popular for its Kateh /kæte/ (a way of cooking rice).
At the end, we will show you this beautiful and luxury shopping center and entertainment complex which is a good example of Iranians center of modern shopping where you can also see European best seller marks like Nike or Adidas or even enjoy playing Bowling and different game machines. In the middle of this modern shopping center, the jewelry shops architecture is highly noticeable, so don't forget to take a look!
Important Information
Additional Info
The listed price varies depending on your selected package.

Your booking will be confirmed via an e-mail including updated prices.

We reserve the right to impose charges on prices due to economic fluctuations.

Visiting Time for Ladies : 10:00 AM- 7:00 PM | for Men : 7:00 PM- 12:00 PM.

Men and women should get a massage in separate groups.
Cancellation Policy
Bookings missed or cancelled within determined hours will incur a strike against participants as below charges:

Before 48 hrs: 25%

Before 24 hrs: 50%

Within 24 hrs: non-refundable