Choobi Bridge (Joui Bridge)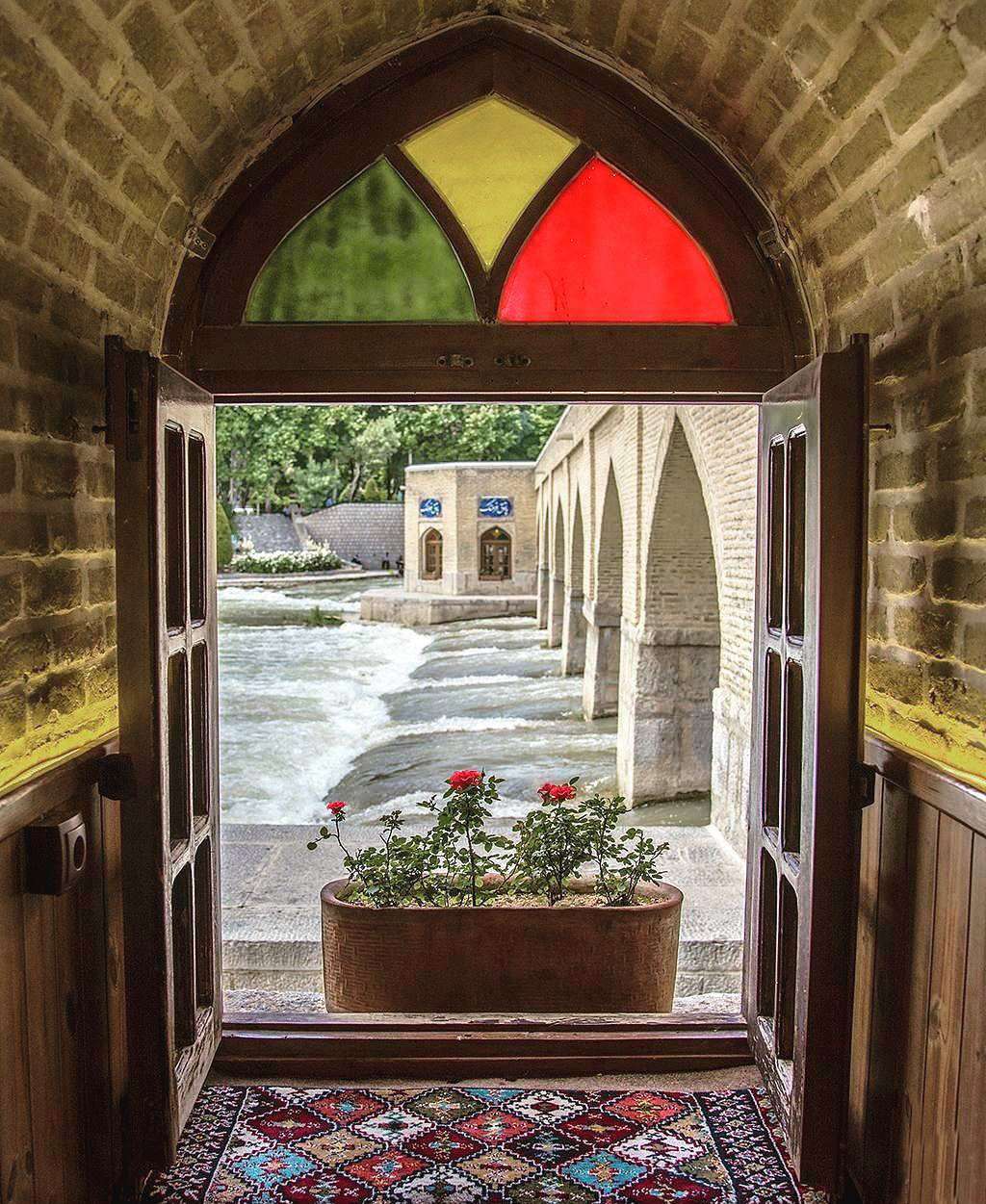 Visiting

Choobi Bridge (Joui Bridge) in Isfahan

Theme

History and Culture/ Spiritual

Code

IRSG9

Duration

30 mins
What To Expect
Visiting one of the Safavid bridges on Zayandeh-Rud, built during the reign of Shah Abbas II ( 366 years ago) for royal family.
Explore the Choobi Bridge (Joui Bridge)
Choobi Bridge (Joui Bridge)
Joui Bridge (also known as Joubi or less formally as Chubi) is one of the relics of the Safavids. It was built in 1655, when Shah Abbas II was in charge of the kingdom. It was a bridge built specifically for the royal family, connecting the royal gardens on either side of the bridge. Unfortunately, no trace of these gardens is left today, gardens such as Haft-dast, Ayeneh-khaneh, Namakdan, Kashkul, Bagh-daryacheh, and Saadat-Abad.
Joui Bridge, also known as the Saadat-abad Bridge, has 21 arch-shaped sluices, along with two pavilions (shahneshan) built at intervals in the middle of the bridge. These shahneshins were used by royal ladies, especially during celebrations when the Khaju Bridge was blocked and a lake was formed between the two bridges. In this manner, the king and his guests watched the celebration from the Khaju Bridge, and the royal ladies, who were forbidden from the strangers' eyes, won the chance to watch the celebration. The bridge is 145.7 m long and 4.1 m wide, but at the points where the pavilions are placed, the width of the bridge increases to 13.8 m.
Important Information
Additional Info
A cozy café (Farhang Café) is housed in the lower level of the bridge overlooking the river. You can sit there listening to the sound of water rushing through the spans (if the river runs at the time) and enjoy the homely ambience.
Cost Info
Beryani in Azam Restaurant

4 €
Destination

Transportation Type

Transportation Fee

---