Quran Gate of Shiraz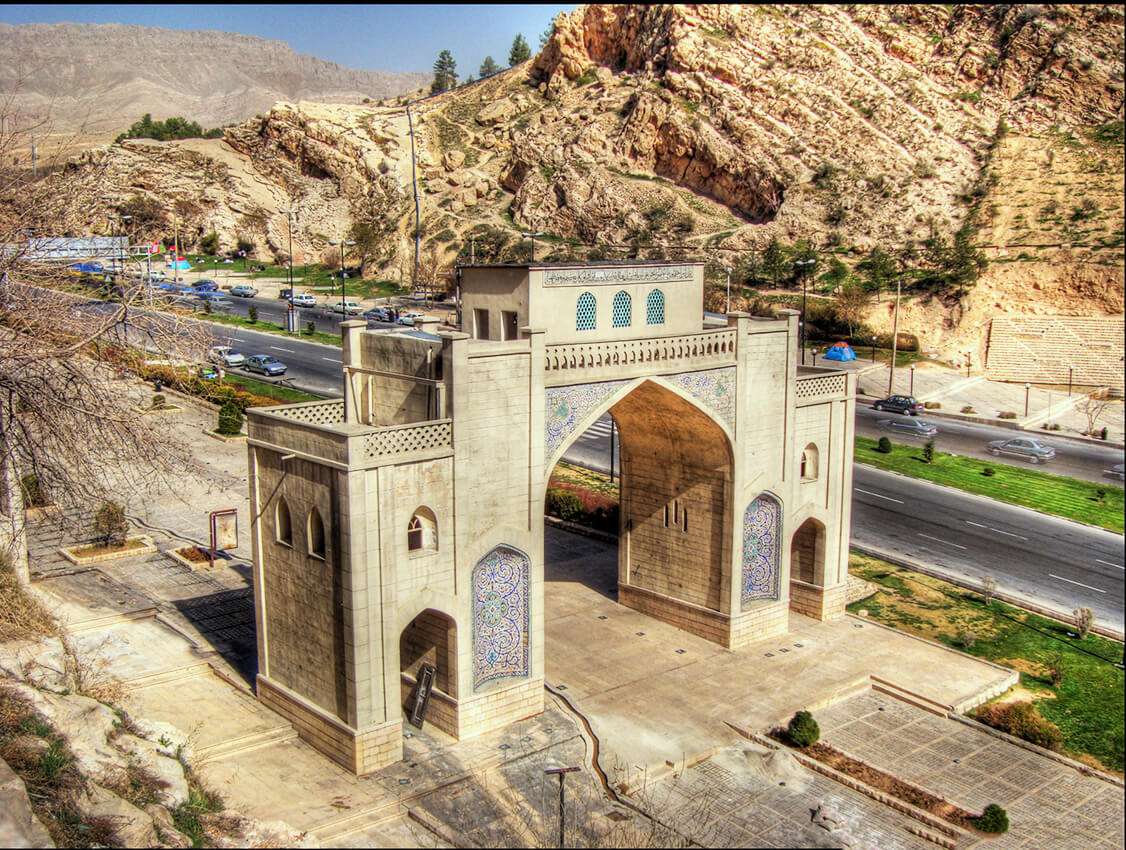 Visiting

Quran Gate of Shiraz in Shiraz

Theme

History and Culture

Code

IRSG77

Duration

15 mins
What To Expect
Watching the monumental gate of Shiraz known as Qurʿan Gate. The current gate was built in 1949, on the remains of the original one dating back to the 10th century (Daylamite dynasty).
Explore the Quran Gate of Shiraz
Quran Gate of Shiraz
On your way to the Persepolis, in northeast Shiraz, close to the city exit to Marvdasht, you can walk under the vault of a huge religious historical gate called Qur'an Gate. This is one of the oldest and the most prominent gates in its kind, in Iran. Iranians believe if you walk under the holy book Qur'an before traveling, you will have a safe and symbolically blessed trip.
This is the only remaining gate out of the ones built around Shiraz. However, the ruined gates have held their position in the active memory of the people who still mention them in conversation, like Kazeroon gate.
Qur'an Gate was built by the order of Azad Al Doleh of Deylami dynasty. They named it Qur'an gate and placed a volume of Qur'an on top to bestow protection upon the people leaving the city.
At the time of Zand dynasty, Karim Khan renovated the gate and added a chamber on top of it in order to put two precious Qur'an volumes inscribed by Soltan Ibrahim Ibn- e Shahrokh of Timurid dynasty there. Later renovations added two chambers on either side of the gate.
Unfortunately, the gate was destroyed in 1936 during an innovation project; 12 years later, one of the prominent Shirazi merchants, Hossein Igaar, known as 'Moein Al Tojjar' built another gate near the destroyed one. The new Qur'an Gate, which still exists, is bigger, has a pointed arch and two small entrances reaching the top chambers. The small room on the left side of the gate houses Tomb of Moein Al Tojjar. The precious Qur'an volumes are kept in Pars museum nowadays.
Qur'an Gate is located in Allah o Akbar strait near the nice green Tausiye square. It is in a ten meters distance from Khaju Kermani tomb, less than 500 meters to Jahan Nama garden and less than 1000 meters to Hafiz tomb. Most visitors find Qur'an Gate a must-see spot, especially when visiting the tomb of Khaju Kermani after a short hike. Modern parks, water channels, pools, and gardens have made the area really delightful.
Important Information
Additional Info
The gate has a nice illuminated view at night
Visiting the tomb is free of charge
As a popular spot for the locals it is relatively crowded on the weekends.
Cost Info
Tahchin (Rice, lamb, eggplant) in Haft-Khan Restaurant

7 €

Shishlik kebab in Shandiz Restaurant

9 €

Aash-e Sabzi

-