Cheshmeh Ali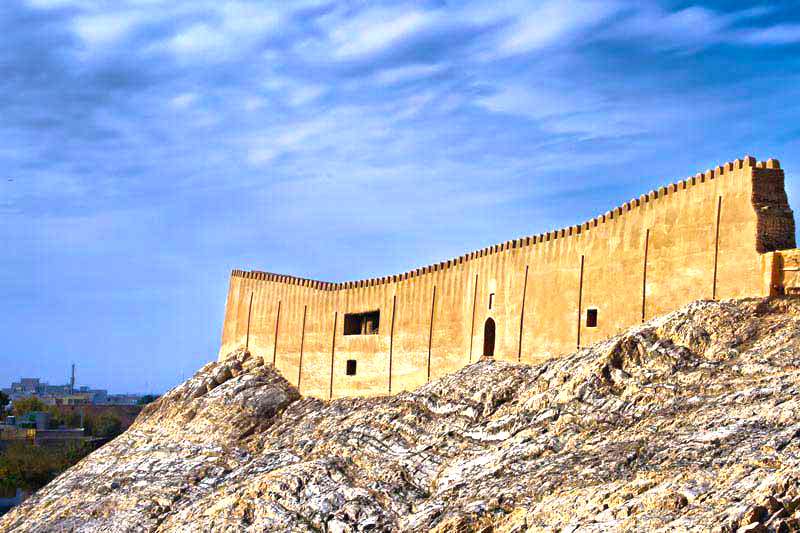 Visiting

Cheshmeh Ali in Rey

Theme

History and Culture

Code

IRSG70

Duration

30 mins
What To Expect
Visiting the ancient archeological site boasting a water spring and some relics from the Parthian to the Qajar era.
Explore the Cheshmeh Ali
Cheshmeh Ali
Cheshmeh Ali is a historical hill, which was excavated by a team of archeologists, headed by Eric Schmidt in 1934-1936. The findings include over 5,100 prehistoric shreds and thirty-one prehistoric human burials. The items are held in the museums at the University of Pennsylvania and at the Oriental Institute of the University of Chicago. The studies on the crafts show a wide variety of forms, materials, sizes, weights, and types dating to the prehistoric phases. This 5000-year-old hill is mostly known as the small Late Neolithic and Chalcolithic settlement. Accordingly, "Cheshmeh Ali Horizon", a title defining a special tradition of pottery extended over a number of geographical regions of Iran, is synonymous with the Transitional Chalcolithic period. This category, along with Tepe Sialk, formed a significant part of McCown's landmark chronological studies of Iran in 1942. It is characterized by the presence of high-fired black-on-red painted ware, mostly found in the northern part of Iran.
Some other remains from later dynasties, such as Parthian (247 BC -224 AD), Sassanid (224-651 AD), Seljuk (1037-1194 AD), Timurid (1370-1507 AD) and Qajarid (1785-1925 AD), are also found here. The highlight is a large tomb tower, known as Toghrol tower, built on top of the hill in the Seljuk era. Later, during the reign of Qajars, this area was considered as a recreational place for the kings. Fath Ali Shah (r.1797-1834) built a residence including a garden and a mosque on the west side of the spring. Just above the mouth of the spring, there is a relief of Fath Ali Shah. In this relief, Fath Ali Shah is represented in a hunting scene, sitting on his throne while holding a grand bow, surrounded by his men. It is the oldest relief left by the Qajarid kings in Iran.
The above-mentioned spring is called after the first Imam of Shia Islam and for this reason, it is called Ali. Until recently, it used to be one of the main water resources of the city irrigating the orchards and agricultural fields in the southern part of Tehran. It is also recorded that people used to wash their carpets in this spring, believing that its water makes the colors shine.
Important Information
Additional Info
From March to the early June the level of water in Cheshmeh Ali is at the highest point.