Adrian Fire Temple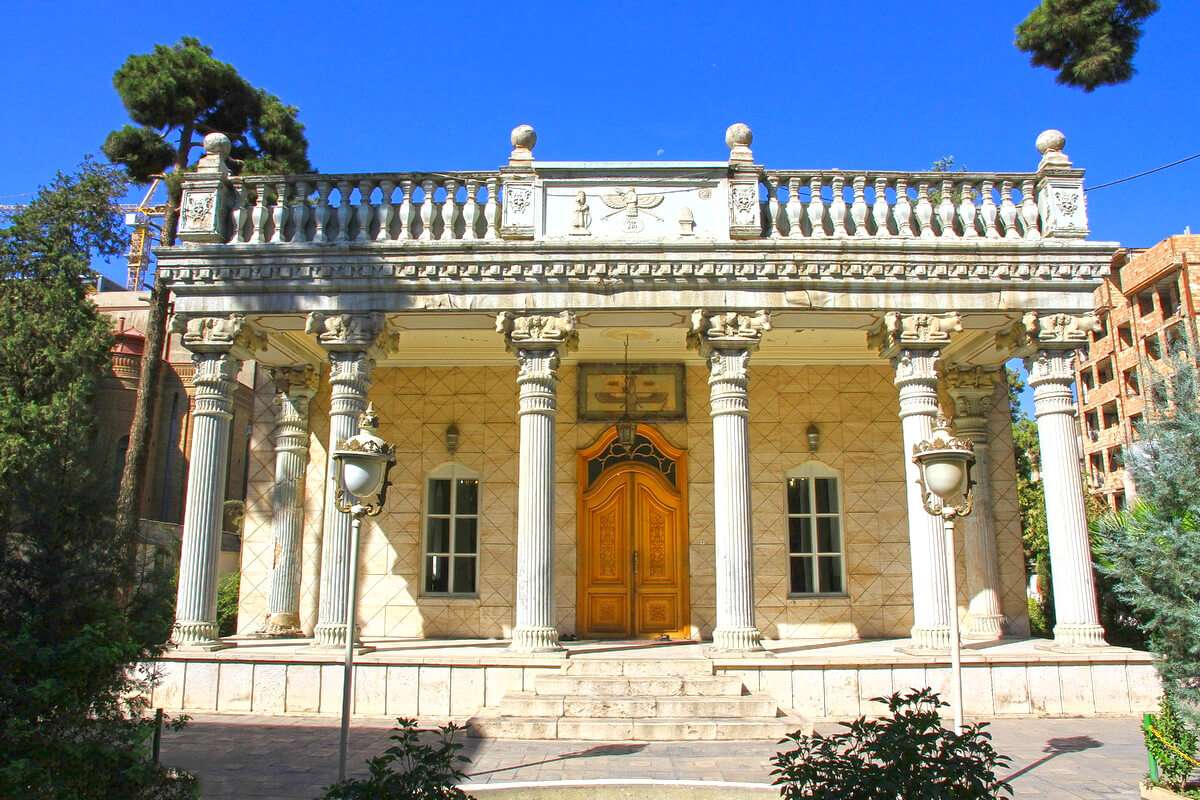 Visiting

Adrian Fire Temple in Tehran

Theme

History and Culture

Code

IRSG66

Duration

30 mins

Tell

021-66706865
What To Expect
Visiting the fire temple of Zoroastrians built in 1914.
Explore the Adrian Fire Temple
Adrian Fire Temple (Adorian Fire Temple)
This 19th-century fire temple is a 1300 sqm area, holding a 260 sqm building. Adrian fire temple also known as Adorian fire temple was founded in 1913 with the financial help of Indian and Iranian Zoroastrians. This Qajarid fire temple is used for special rituals and occasions such as wedding ceremonies and memorials. The façade is decorated with fine brickwork and a marble inscription in the hands of two angels which reads: "For the Pleasure of Ahura Mazda". When you enter the courtyard, a big pool is facing the building, resembling the typical architectural plan of the fire temples in Yazd. In front of the pool, there is an edifice decorated with white stones and six columns laid in front of the entrance. The statues of cows placed on top of the columns are the symbol of livelihood and productivity. The leaves and fruits of the grape tree are also visible on the columns reflecting happiness in Zoroastrian culture. When you enter the building, at the center of the hall, there is a four-sided room surrounded by glass and 80-centimeter-high walls. The fire is kept in a copper container and no one is allowed in this room except the guardians. The fire was brought here from Yazd with special rituals in 1878. The seats around the hall are for prayers and the Mobad sits on the left. The interior decorations are mainly stucco works in gold and copper colors. The northern façade of the building used to be brickworks covered with marble stone in 1967.
Except for the central building, there are four other buildings in the complex; two buildings are located in the east and two in the west. The gable-roofed building in the east dates back to the Qajarid era and the other one to the Pahlavi II era. The western buildings both date back to the Qajarid era.
Important Information
Additional Info
Visiting the fire temple should be arranged in advance
It is closed on Fridays.
Cost Info
Falafel Sandwich in Rira Café-Restaurant

-

Turkish Coffee in Nāderī Café-Restaurant

2 €

Cutlet in Gol-e Rezaeiyeh Café- Restaurant

4 €

Special Bacon in Bahamas Fast Food

3 €
Destination

Transportation Type

Transportation Fee

---