Malek National Library and Museum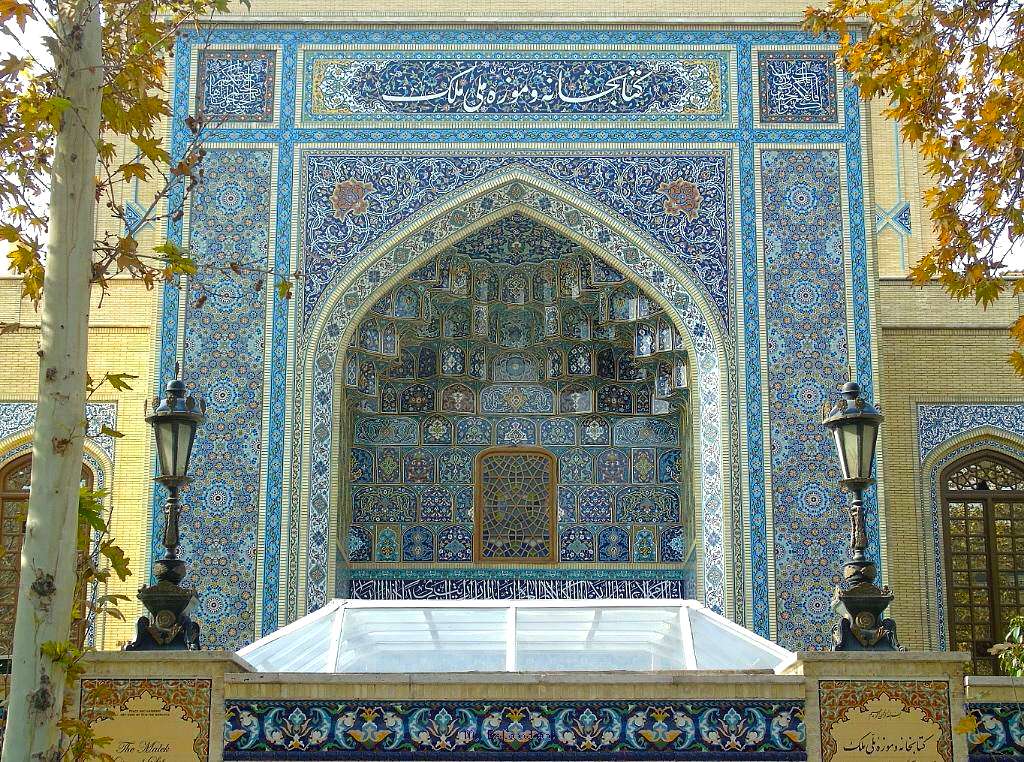 Visiting

Malek National Library and Museum in Tehran

Theme

History and Culture

Code

IRSG46

Duration

1 hr(s)

Website

www.malekmuseum.org

Tell

021-66726613
What To Expect
Visiting the first private museum of Iran in Imam Khomeini Street of Tehran. The museum displays an excellent collection of manuscripts and historical artworks such as calligraphy, paper mache, painting etc.
Photos of the Malek National Library and Museum
Explore the Malek National Library and Museum
Malek National Library and Museum
Set in an attractive garden, Malek museum was founded by Haj Hossein Malek (1872-1972), an avid collector and a well-known merchant in Tehran. This privately established institution holds one of the largest and the first private collection of manuscripts in Iran, dedicated to the Holy Shrine of Imam Reza. Originally located in the historical Malek house, the collection was transferred to its current site in the National Garden in 1996. The new building of the museum was also bequeathed by Haj Hossein Malek, though its construction was not carried out until after his death. This eight-floor building displays the evolution of Islamic art and the history of themes associated with this evolution.
An iconic item among the extensive manuscript collection of the museum is a part of Quran, written in Kufic script on deerskin, which is attributed to Imam Hassan (the third holy Imam in Shi'ism). The museum also holds a collection of printed books, including some of the most important books of Ibn Sina, an exquisite collection of Persian miniatures, and illuminated books, an array of paintings by such great Iranian artists as Kamal al-Molk (the famous contemporary painter), and some European painters.
The 9000 historical coins are also worthy of attention. Besides a big collection of Iranian coins and minted medals from the Achaemenid era to the current century, this collection hosts coins minted by the Greeks, the Ottoman and Byzantine Empires, Alexander's successors, and the Islamic kalifs. Equally appealing are the collections of fabrics, exquisite calligraphies, lacquer works, etc.
The next item of interest in the museum is its big collection of stamps from all over the world, which counts up to 100,000 pieces. The stamp of Victor Emanuel, the famous king of Italy, deserves special attention.
The museum's world-renowned collection of carpets, including a 160-year old exquisite silk rug, is a paradise for Persian carpet lovers.
Important Information
Additional Info
The museum is closed on Fridays and National holidays
The museum often hosts temporary art exhibitions and events.
Cost Info
Special Chelo Kabab-e Loqmeh in Termeh Restaurant

3 €

Tea in Malek Café

-
Destination

Transportation Type

Transportation Fee

---