Atashgah (Zoroastrian Fire Temple)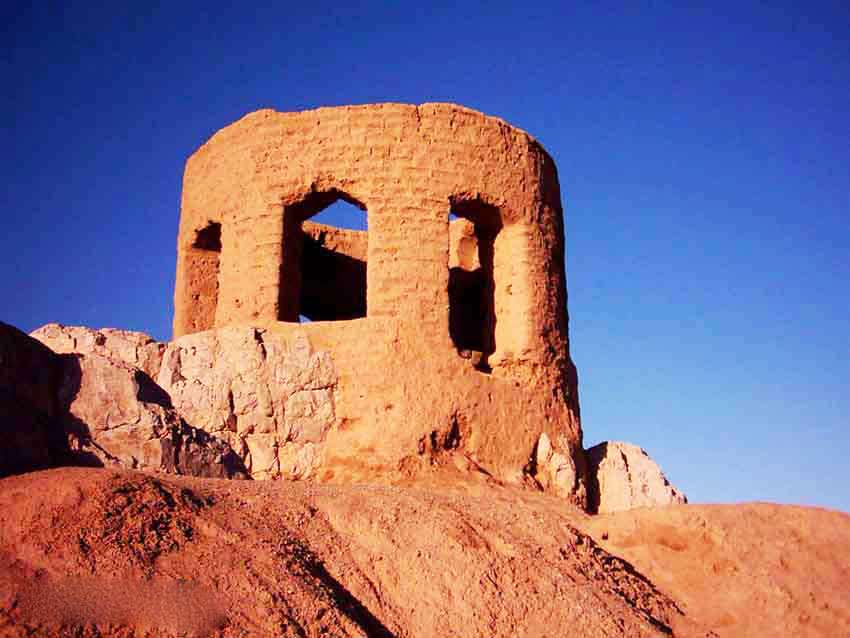 Visiting

Atashgah (Zoroastrian Fire Temple) in Isfahan

Theme

History and Culture/ Nature & Adventure

Code

IRSG41

Duration

1 hr(s)
What To Expect
Visiting the ancient fire temple dating back to the Sassanid era (3rd century).
Explore the Atashgah (Zoroastrian Fire Temple)
Atashgah (Zoroastrian Fire Temple)
Far removed from Isfahan's bustle, there is a fire temple known by the generic name of fire temples in Iran, Atashgah. The world's oldest monotheistic religion, Zoroastrianism, used to be practiced in this site. Zoroastrians used to gather in open areas, mostly on hilltops, around a podium with a design known as Chahar-taqi. Chahar Taqi literally means "four arches"; however, the structure includes a dome on four pillars which used to cover the sacred fire altar of Zoroastrians. It is suggested that this structure inspired the construction of domes on squinches, a characteristic of later buildings in Persian architecture. The archeological evidence shows that this architectural innovation, mostly found in the east of Iran, was first developed in Firuzabad in the 3rd century.
The present two-storey structure used to be part of a five-storey complex constructed of mud-bricks, lime, and reeds. The complex was extended in four sides of the mound and the remaining parts, renovated in the Pahlavi era, are now located in the northern and eastern parts. The evidence shows that, apart from the religious rituals, this structure functioned as a fortress, named Marbin. Although it is widely recorded that this fireplace was a home of eternal fire for Zoroastrians in the Sassanid era (3rd century), some excavations show that the early structure dates back to 2500 years ago and to the Elamite civilization.
Important Information
Additional Info
You need to climb the mountain to see the fire temple
As the slopes are sliding, you need to be very careful while descending the rocks.
Cost Info
Kebab in Fanoos Restaurant;

-

Salmon filet in Shabneshin Restaurant;

4 €

Kabab in Ahmadi Restaurant

2 €