Darb-e Kushk Complex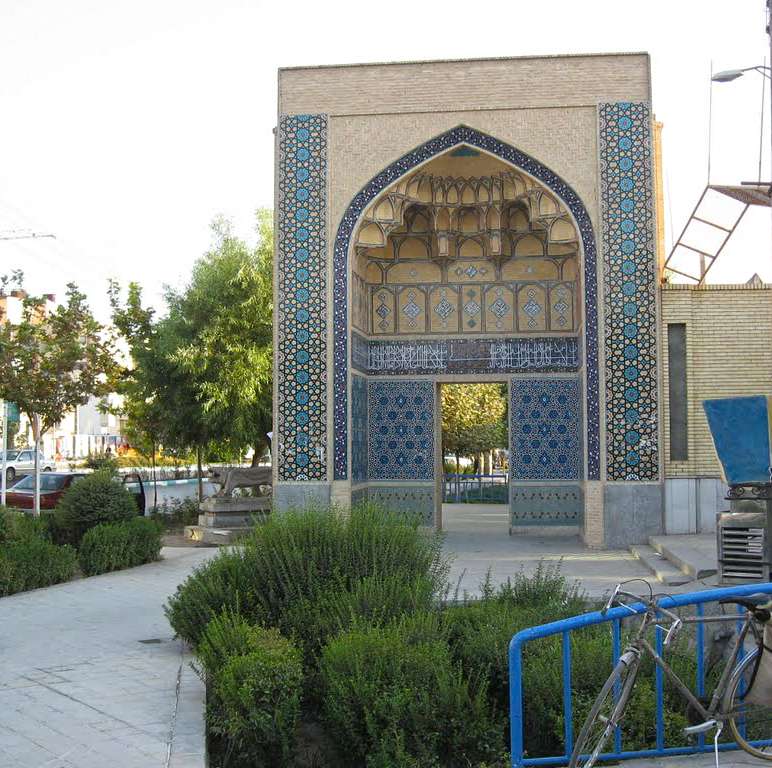 Visiting

Darb-e Kushk Complex in Isfahan

Theme

History and Culture/ Other

Code

IRSG35

Duration

30 mins
What To Expect
Visiting a portal, a mosque and a theological school dating back to Aq-Qoyunlu reign (1378–1501).

Explore the Darb-e Kushk Complex
Darb-e Kushk Complex
The sooner, the better! So, get up early, and be prepared to leave the hotel sometime around 8 o'clock. Our tour begins at Darb-e Kushk, an old neighborhood of Isfahan, located at the junction of Tayeb and Mir-Damad streets.
Darb-e Kushk had its prospering days during the reign of Aq-Qoyunlu rulers. Nowadays, three monuments keep the memory of those days alive: Sar dar-e Darb-e Kushk (The portal of Darb-e Kushk), Darb-e Kushk Mosque and Darb-e Kushk Madrasah (or religious school).
Sar dar-e Darb-e Kushk (also known as Sar dar-e Zaviyeh Bab al-Qasr), as the inscription around the portal reveals, belongs to the time of Aq-Qoyunlu ruler Abol-Mozafar Rostam Bahador khan (1496). It is decorated with panels of six-pointed stars and vegetal designs. However, you should be aware that what you see as Darb-e Kushk is a replica of the original portal and the remains of the old portal are kept in the Chehel-Sotun palace. As you may have noticed till now, there is a stone lion (shir-e Sangi) at the foot of the portal. This lion and some others scattered at different places in the city have an interesting story. Historically, the lion is the symbol of power in Iran. Now, during the Safavid period, when the Pahlavan (or the hero) of a neighborhood died, a lion was placed on his grave. So, the stone lion now decorating the foot of the portal belongs to one of those fallen heroes. Behind the Darb-e Koushk, there is a small, majestic mosque which dates back to the Qajar period.
Moving toward the north, after passing a narrow alley, you will get to a small religious school, known as Baqerieh. It dates back to the Safavid era. Architecturally speaking, it has four ayvans and an octagonal courtyard.
Leaving these three monuments behind, and taking a leisurely walk further toward the north, brings you at a cross-road connecting Tayeb, Masjed-e Sayed, and Bid-abadi streets.
Important Information
Additional Info
You need to visit the mosque during the prayer times as it is closed after the praying rituals. Since visiting the school should be arranged in advance, it is recommended to hire a local guide.
Cost Info
kebab Azam Beryani (masjed Seyed Street branch)

2 €

Beryan in Azam Beryani (masjed Seyed Street branch)

2 €

-

-
Destination

Transportation Type

Transportation Fee

---