Pahlavanpour Garden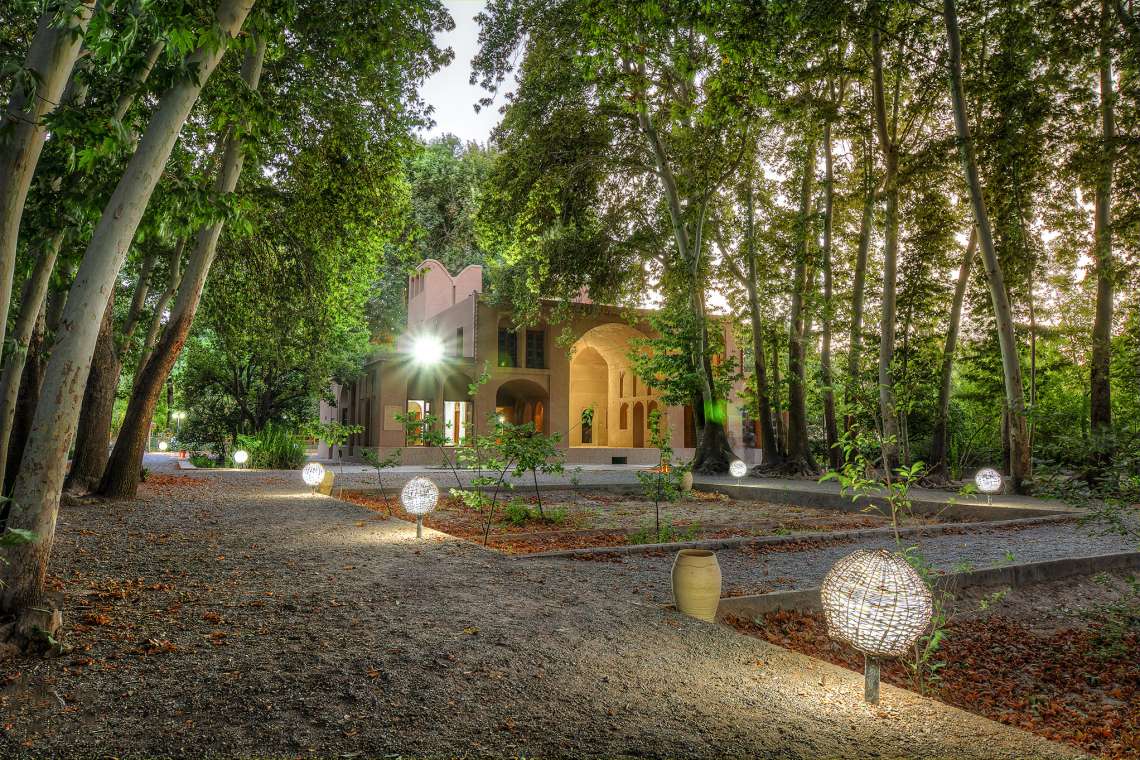 Visiting

Pahlavanpour Garden in Mehriz

Theme

History and Culture

Code

IRSG335

Duration

1 hr(s)
What To Expect
Watching the Unesco-listed 19th-century garden in Mehriz
Explore the Pahlavanpour Garden
The UNESCO recognized 19th century Pahlavanpour garden, with an area of 3.5 acres, is one of the most magnificent Qajarid gardens in Yazd province. The garden was the property of a merchant from Yazd named "Ali Pahlavanpour", in Qajar era. A water canal originating from Hassanabad Qanat (underground aqueduct) passes through the garden, feeding the rows of old soaring trees on both sides of the garden. The entrance building contains a stall, a straw store, and a tower with decorations modelling on the ones in Zandiyeh era. Unquestionably, the most splendid part of the architecture is the Kooshk structure (the central summerhouse) located on the central axis of the garden. It is built in three levels; including a hall, a pool-house and finely decorated lateral rooms. Another considerable structure in Pahlavanpour garden, is a winter house built during the Pahlavi I reign.

Once in this area, you may also want to discover other attractions such as the largest pomegranate garden of the Middle East, and the origin of the most historical Qanat in the world - the 700 years old Qanat of Dowlat Abad, in Mehriz.
Important Information
Additional Info
There a traditional hotel (including 14 rooms), a café- restaurant and a museum in Pahlavanpour garden. Besides, you can take a qanat tour to learn about the traditional water management in the Persian gardens.