Rahim Khan Mosque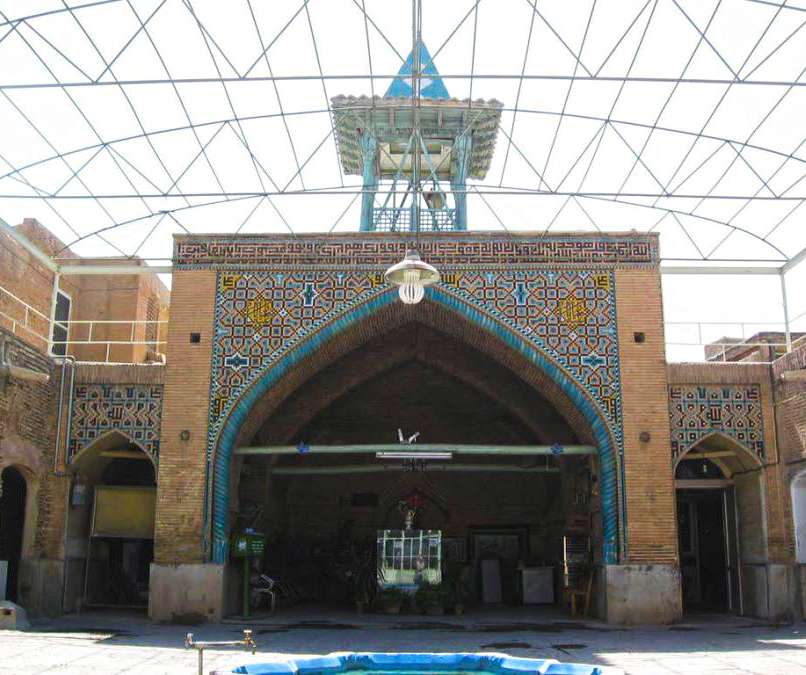 Visiting

Rahim Khan Mosque in Isfahan

Theme

History and Culture

Code

IRSG33

Duration

30 mins
What To Expect
Visiting the Qajarid mosque (19th century) in Taleqani street.
Explore the Rahim Khan Mosque
Rahim Khan Mosque
Rahim Khan mosque is one of the biggest mosques in Isfahan, dating back to the Qajarid era. The construction of this four-porch (ayvan) mosque started in 1873, and completed in 1887. The mosque was built by several founders. The first one was Mohammad Hassan Mojtahed Isfahani. Then, the construction of the mosque continued by Mohammad Rahim Khan Biglar Beigi, and his two brothers Mohammad Karim Khan and Mohammad Hossein Khan. It is believed that Mohammad Rahim Khan Biglar Beigi, the person after whom the mosque is named, is buried in this mosque. During his life, Rahim Khan commissioned other buildings in Isfahan too, like the Khan cistern and the Khan bathroom. This mosque used to be a barracks for five years and then turned into a beggary for three years during the reign of Reza Shah Pahlavi. It found its original function again about fifty years ago.
The architectural style, decoration, and calligraphies mostly follow the style of Seyed mosque. For instance, the inscriptions of the south porch are copied from those of Seyed mosque. The decoration of the inner part of the porches, the dome, and the flanking prayer halls have been left incomplete due to the death of the founder.
This mosque has three gates located on the east, west and north sides. The northern prayer hall opens to the small bazaar with the same name. This prayer hall is among the biggest prayer halls in Isfahan and its exterior walls have been tiled in recent years. The tomb of the famous clergy, Hassan Modares Chaharouqi, is also placed in a separate yard in the north of the mosque. The altar is adorned with tile-work and sols inscription written on a background of turquoise tiles.
The main dome chamber, in the south, contains 16 windows around the dome, and several wooden bars bearing the weight of the dome. An exquisite monolithic Sangab (stone basin) is also located in the south porch. Its inscription gives the date of 1882 and bears poems in Nast'aliq calligraphy.
The name of Naser al-din Shah (the Qajarid king), Zel-e Sultan (the ruler of Isfahan), the founders of the mosque and the date of completion are inscribed in Sols on the turquoise tile installed in the western portal.
Important Information
Additional Info
The mosque is open during the prayer times.
Cost Info
Kebab in Sufi Restaurant

2 €

Beryani in Sufi Restaurant

2 €
Destination

Transportation Type

Transportation Fee

---