Tangeh Vashi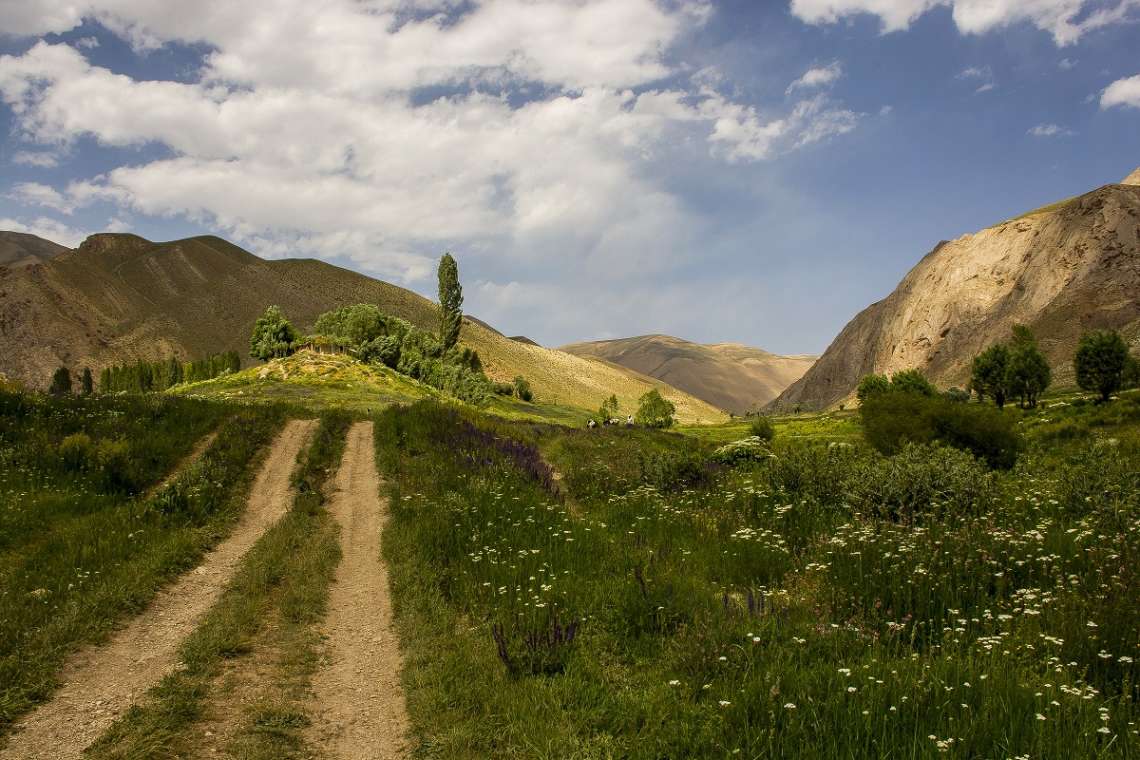 Visiting

Tangeh Vashi in Firuzkuh

Theme

Nature & Adventure

Code

IRSG318

Duration

12 hr(s)
What To Expect
Exploring the mountainous area in the north-east of Tehran with two gorges, a waterfall and a historical rock relief.
Explore the Tangeh Vashi
Tangeh Vashi
A few kilometers east of Tehran province, there is a recreational summer spot with plenty of natural attractions such as: fresh water lakes, spas, and roaring rivers. This is the mountainous county of Fīruz Kuh and one of its attractive gorges is Tang-e Vashi, lying on a distance of 17 kilometers from Firuz Kuh. In the Mazandarani language spoken by the locals, Vashi means grass.
An enchanting byroad passing through wheat fields and green orchards of Jeliz-Jand village, reaches to a hiking route. Thenceforth the path takes hikers to Tangeh Vashi through gigantic rocks. Along with an arresting scenery, this natural resort boasts of a historical rock relief dating back to the Qajar era (185 years ago). This 7 * 6-meter relief was carved on the body of huge rocks at the order of Fath-'Ali Shah (1797-1834). The encircled inscription depicts the events happened during his reign and the outstanding patterns in the middle are the scene of hunting of Fath Ali shah and his three sons.
Keeping on the path through the stream will lead you to the vast green plain of Savashi, covering an area of 1700 square meters. Rare medicinal plants and herbs grow in these plains. After the plains lies a second gorge called Sa. With a length of 800 meters, the gorge ends in a 15-meter waterfall, which plunges into a shallow pond (about 1-meter-deep) nestled between high cliffs. Savashi waterfall is fed by the snow-covered Mount Dilar on the north-east of Firuz Kuh. Take a dive underneath the waterfall, and enjoy a natural shower!
Important Information
Additional Info
A one day trip from Tehran to Tang-e Vashi includes a 2-hour driving in Shahid Babaei highway to Firouz Kuh Road. 2 kilometers before Firouz Kuh County, there is a by-road on your left which leads to Tang-e Vashi
You need to walk about 2 kilometers to the water fall. As you have to pass through the water in some parts, wearing suitable hiking boots is recommended
As it is a popular summer site for people of the nearby cities, it is better not to go there in official holidays during spring and summer. Midweek days are the best time to explore Tang-e Vashi
Degree of difficulty: 2 out of 5