Matinabad Eco-Camp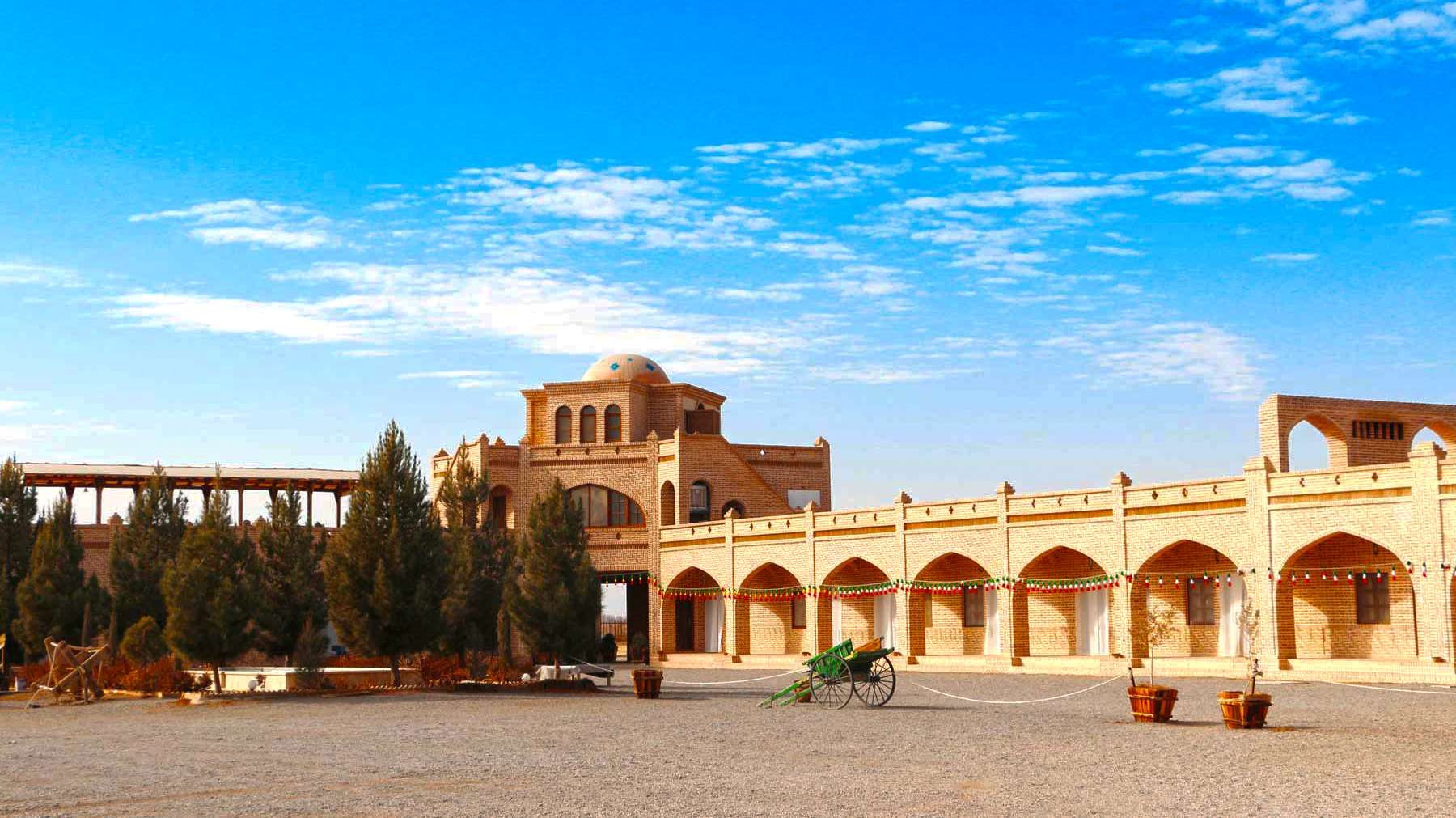 Visiting

Matinabad Eco-Camp in Natanz

Theme

Nature & Adventure

Code

IRSG310

Duration

48 hr(s)
What To Expect
Visiting the first eco-camp of Iran near Matin-abad village in Kashan. The camp offers an array of desert activities like, starwatching and camel riding.
Explore the Matinabad Eco-Camp
Matinabad Eco-Camp

Matin Abad, located on the edge of the central desert of Iran, is the first Eco-Camp in Iran. This Eco-Resort was also selected as one of the top 18 Eco touristic sites in the world by the United Nation in 2014. As it is near the two cities of Kashan and Natanz (in Isfahan province), a variety of exciting short-term trips seem possible. The outstanding features such as the children's playground, made of local materials, solar energy, and an organic farm, add an eco-tourism experience to your journey. The organic products, pomegranate, pistachio and other seasonal fruits also caress your taste.
Various types of accommodation including tents, rural cottages and normal rooms in the caravanserai are provided. All the tents are equipped with a bed, lighting and heating system, and have two doors and two windows on each side. Besides, the rural cottages (Komeh), with dome ceilings for air conditioning and enough light, are inspired by the desert architecture to create an unforgettable stay. A large guest house in the caravanserai used to welcome the caravans, travelers and merchants on their way, provides an easier stay for you. The design of the rooms is based on the old architectural style of the desert built with the local materials.
Important Information
Additional Info
There is a cozy tea house on the second floor where you are invited to a cup of special Iranian tea while looking at the beautiful view of the Karkas Mountain
The other activities in the caravanserai include camel riding, experiencing an exciting bike riding on the sand dunes and stargazing on the rooftop by telescopes
Don't miss the nights in the desert which are of the great opportunity for enjoying a friendly gathering by sitting by the fire
Degree of difficulty: 1 out of 5.