Garmeh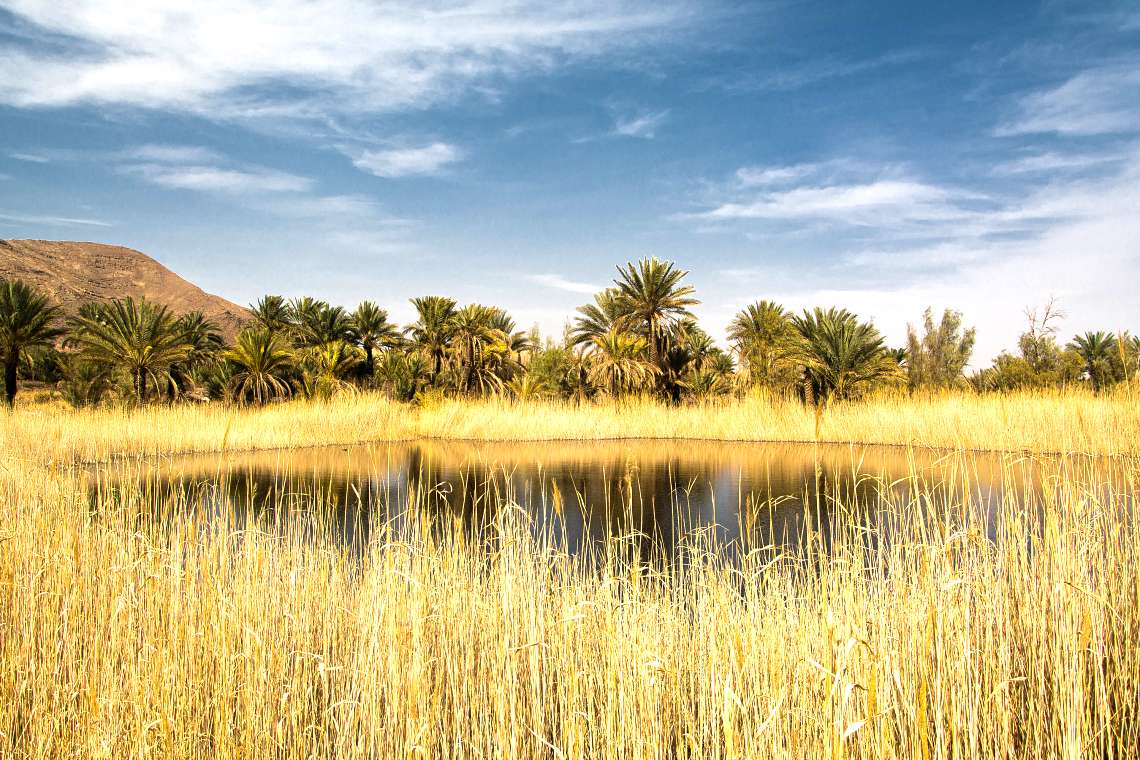 Visiting

Garmeh in Khur and Biabanak County

Theme

Nature & Adventure

Code

IRSG308

Duration

48 hr(s)
What To Expect
Visiting a village on the edge of the desert and spending the night at Ateshooni guest house, with a touch of local music and cuisine.
Explore the Garmeh
Garmeh Village
The vivacity of the urban or rural life stops where the silence of the desert begins. Villages lying on the threshold of the desert bear out the human's most arduous efforts to tie themselves with a place and build up life. For thousands of years, people in the central parts of Iran have lived in the silence and scorching heat of this climate.
The village of Garmeh is an oasis on the fringes of the central desert of Iran, about 35 kilometers south of Khur, Isfahan province. The life of the village can be traced back to about 1000 years ago when the Silk Road stretched across Iran and gave rise to the establishment of many towns and villages along the way.
Garmeh lies on hills overlooking dense palm orchards. It houses several noteworthy historical and architectural sites such as a four-floor mud brick castle, which was built at least a thousand years ago; roofed passages called sabat; two mausoleums and mudbrick houses. Like any other villages neighboring the desert, the population of this village has decreased throughout the years and only about 200 people still live there. The residents of the village speak in middle Persian language called Pahlavi.
Despite its barrenness, the area enjoys the blessings of mother nature peculiar to deserts. The high temperature of the desert allows dates to grow in abundance here. Also, there is a hot mineral water spring near the village, which is famous for its therapeutic effects.
Speaking of Garmeh, another name that comes to mind is Ateshooni. This is a family-run guest house built by Maziar Aledavood, who renovated his paternal house to host up to 60 guests, offering a taste of life in the desert. The guest house also offers some tours including safari and camping under the starry sky of the desert. In the dialect spoken by the locals, 'ateshooni' means a gathering around the fire at night, and this is what the hosts mean to offer. As you enjoy this nocturnal gathering, Maziar, accompanied by some others, plays local music for you so that he may help you keep the song of the desert in your mind.
Important Information
Additional Info
The Ateshooni house is a place to stay and relax while in Garmeh and experience the desert life. In the house you will be offered a comfortable room, breakfast, lunch and dinner plus desert tours and activities. So, if you don't mind sharing the bathroom with the other guests, and if you enjoy eating together with them while exchanging small talks, you will be pleased with your stay in Ateshooni
Make sure to inform the hosts of your plan beforehand
Don't miss Boneh Café to hang out and sip herbal tea
Degree of difficulty: 1 out of 5.
Things To Do In Khur and Biabanak County
Tours In Khur and Biabanak County
إ