Chehel-Dokhtaran Minaret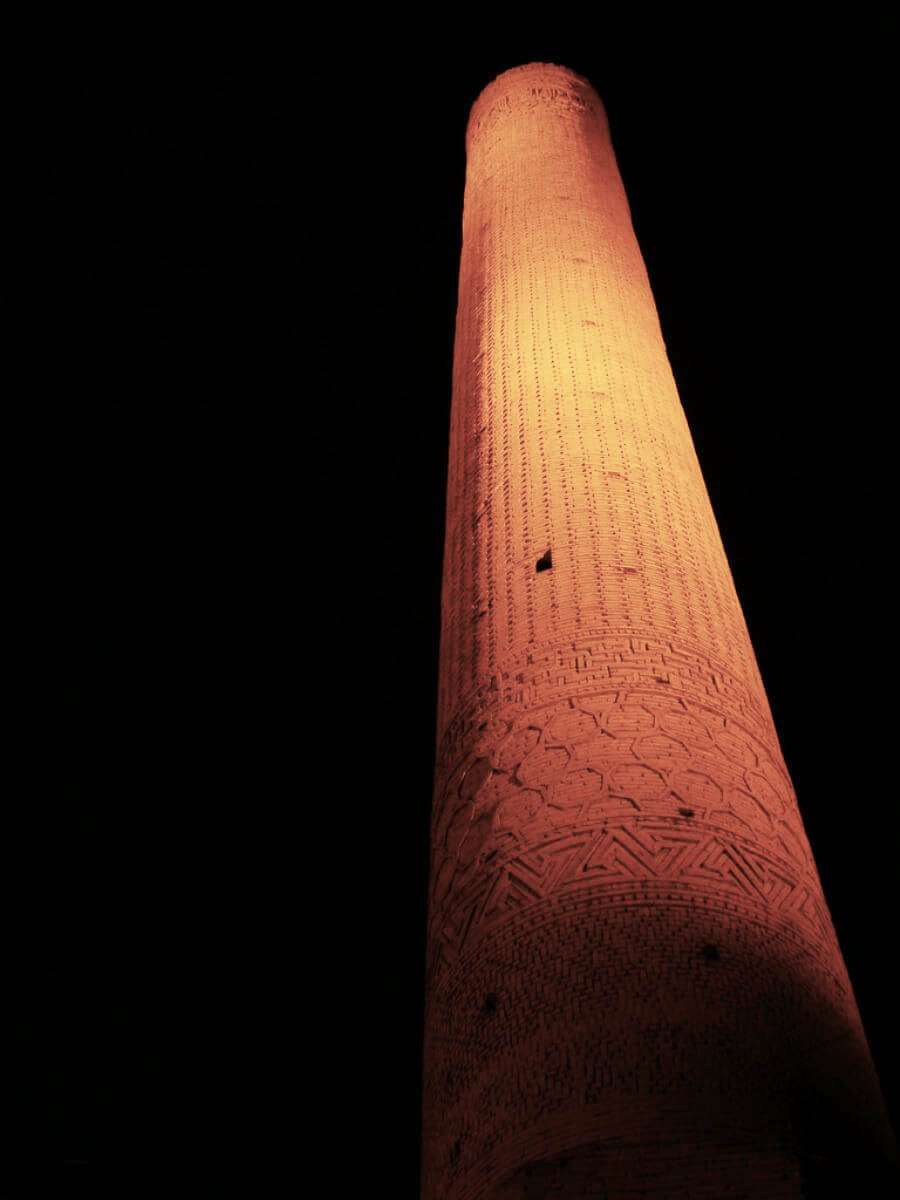 Visiting

Chehel-Dokhtaran Minaret in Isfahan

Theme

History and Culture

Code

IRSG3

Duration

15 mins
What To Expect
Watching the Seljuk minaret dating back to more than 900 years ago.
Explore the Chehel-Dokhtaran Minaret
The Story of Chehel-Dokhtaran Minaret in Isfahan

Chehel-Dokhtaran Minaret was built in 1107, during the reign of Malek-Shah Seljuk, in the Jewish quarter of Isfahan, Jubareh. As a whole, it is a 26-meter-long mud-brick structure, consisting of a 5-meter octagonal plinth with a square-shaped foundation, and a 21-meter circular shaft featuring a window facing Mecca (used to be served for prayer call) and intricate brickwork decorations. German archaeologist, Ernst Herzfeld, believed that the minaret was built near a theological school that no trace of it is left today. It is said that Chehel-Dokhtaran minaret was originally about one meter longer, but its upper part was ruined through the passage of time. The minaret is decorated with seven parts of brickwork and three inscriptions written in Kufic and Naskh calligraphy.
It is not obvious why the minaret is called Chehel-Dokhtaran (forty virgins). In Persian language, Chehel means "forty", the word which is metaphorically used to describe "many". The minaret is also locally called Garland, after an English missionary, who lived next door in the early 20th century. It is believed by the locals that if you are a single girl, you will marry soon if you come to this minaret and give walnut to a passerby! Don't miss the chance and test your luck!
Important Information
Additional Info
Visiting the minaret is free of charge
Visitors cannot enter the minaret
The minaret is illuminated by beam lights which creates a nice night view.
Cost Info
Beryani in Haaj Mahmoud Shefa'at Restaurant

3 €
Destination

Transportation Type

Transportation Fee

---