Saint George Church of Isfahan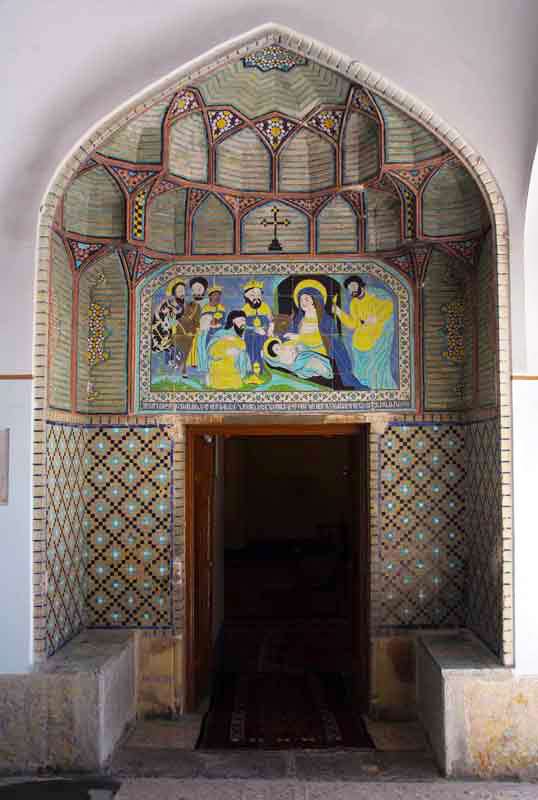 Visiting

Saint George Church of Isfahan in Isfahan

Theme

History and Culture

Code

IRSG28

Duration

30 mins
What To Expect
Visiting the Armenian church dating back to the time of Shah Abbas I ( 17th century).
Explore the Saint George Church of Isfahan
Saint George Armenian Church in Isfahan (Gharib Church)
Detached from their motherland and dominated by Muslims, Armenians were at unease in their new place of residence. In order to make them feel at home, Shah Abbas I decided to destroy the Holy Etchmiadzin cathedral in Armenia and use its stones to build a new church in Isfahan. However, instead of destroying the cathedral all together, the soldiers of Shah gathered pieces of stone from the altar and the building of the holy cathedral. Then, the architects inserted them into the altar, and the body of the newly-built St. Georg Church. All in all, the church of Saint George, built almost in 1611, holds 13 pieces of stone from the Etchmiadzin cathedral and this makes it a holy place for the Armenians. In terms of decoration, the church is very simple and holds only one painting in its apse. Also, at its entrance portal, there is a large tile painting depicting the Nativity, where Mary and baby Jesus are visited by shepherds and the Biblical Magi. This tile painting was donated to the church during the reign of Shah Sultan Hossein.
Important Information
Additional Info
The church is open to the public on Saturday afternoons only
You can light candles and say prayers inside the church.
Cost Info
Kashk bademjan (an eggplant dish) in Firouz Restaurant

2 €

Pasta in Hermes Restaurant

4.5 €

Roast beef in Arabo Sandwich bar

7.5 €
Destination

Transportation Type

Transportation Fee

---