St. Mary Church of Isfahan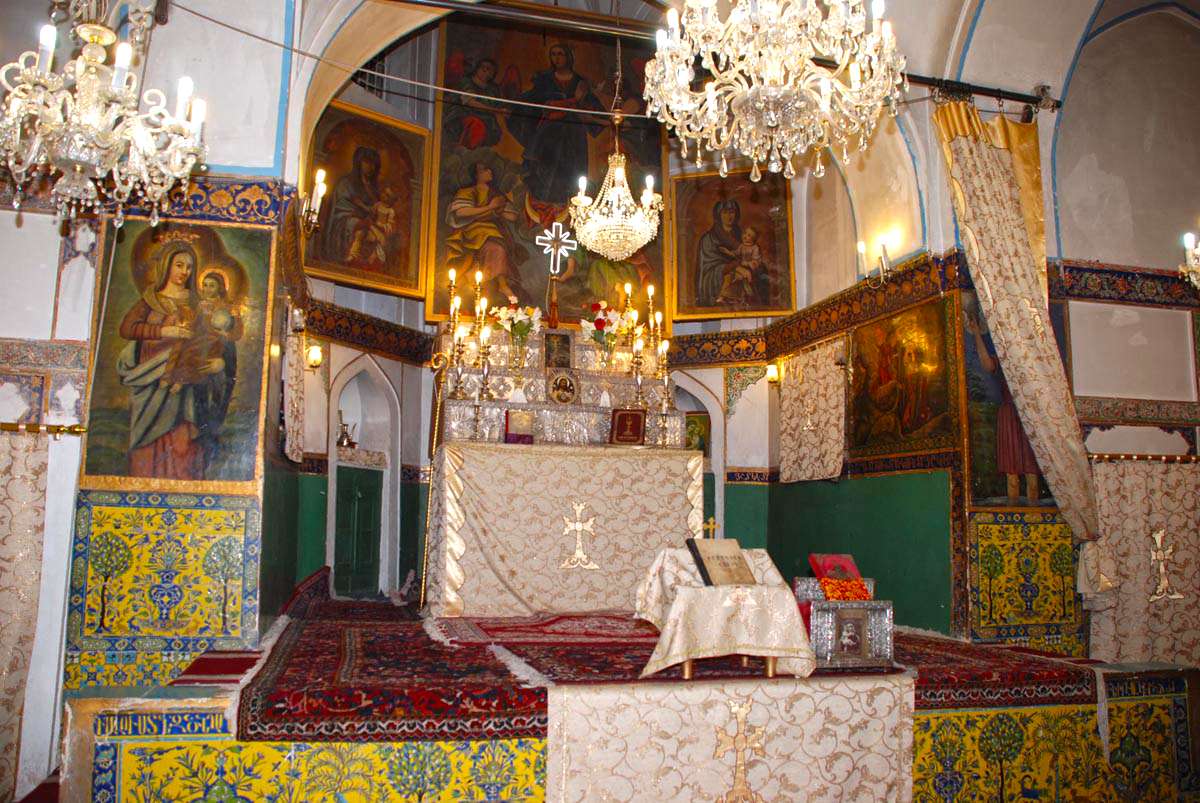 Visiting

St. Mary Church of Isfahan in Isfahan

Theme

History and Culture

Code

IRSG27

Duration

1 hr(s)
What To Expect
Exploring the beautiful church of Saint Mary in Jolfa quarter dating back to 1613;
Visiting Hakoup Church, the oldest church of Armenians in Isfahan dating back to 1604.
Explore the St. Mary Church of Isfahan
St. Mary Church of Isfahan
Saint Mary Church was commissioned by an Armenian silk merchant, Khajeh Avedik Babakian, during the reign of Shah Abbas the Great. The historical inscription of the church maintains that the construction of the church was completed in 1613. Named after Saint Mary, this church was more popular among the women.
The church is small in size, compared to other churches in Jolfa, but houses very fine, beautiful frescoes as well as precious chandeliers of gold and silver. It is mostly famous for its high-quality paintings, two of which painted in Venice and donated to the church by an Armenian merchant, Khajeh Greg Aqa.
Highlights
Saint Hakup Church
Built in 1604, Saint Hakup is the first and oldest Armenian church in Isfahan. Today, it forms part of the St. Mary church, located on the northwest corner of its courtyard. The reason for this double placement was that since the church of Saint Hakup was a very small one, the Armenians decided to build another church and annex it to the older one to have more space for fulfilling their religious tasks.
Important Information
Additional Info
This church is not open every day and you may be lucky to visit it if there are special ceremonies held there
You need to visit the church with a local guide since the visiting should be arranged in advance.
Cost Info
Kashkbademjan (an eggplant dish) in Firouz Restaurant

-

Pasta in Hermes Restaurant

7.5 €
Destination

Transportation Type

Transportation Fee

---