Isfahan Museum of Contemporary Arts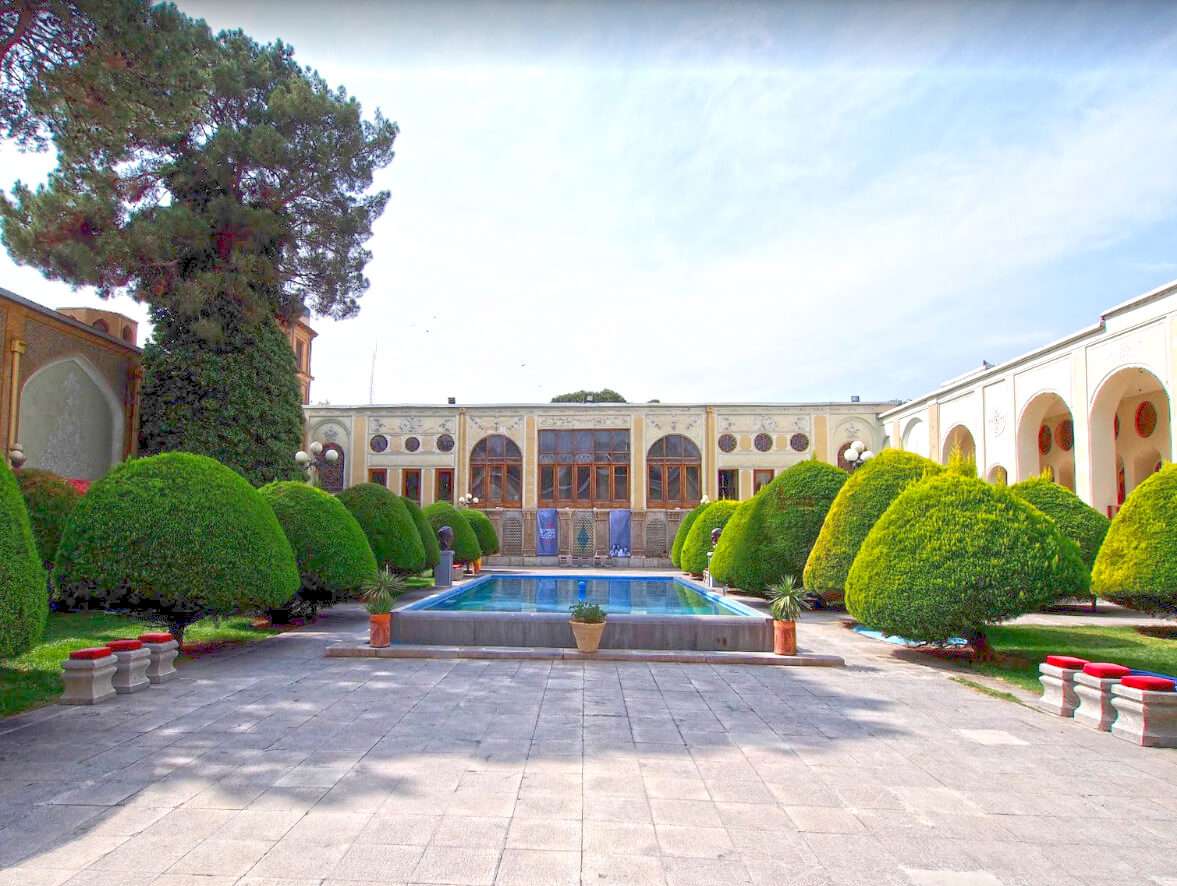 Visiting

Isfahan Museum of Contemporary Arts in Isfahan

Theme

History and Culture

Code

IRSG26

Duration

45 mins
What To Expect
Visiting the museum holding the artworks of contemporary Iranian artists. The artworks are on display in temporary exhibitions.
Visiting Time
Spring

9:00 -14:00 *

16:00 -19:00

Summer

9:00 -14:00

16:00 -19:00

Autumn

9:00 -13:30 *

15:00 -18:00

Winter

9:00 -13:30

15:00 -18:00
* Best Time
Photos of the Isfahan Museum of Contemporary Arts
Explore the Isfahan Museum of Contemporary Arts
Isfahan Museum of Contemporary Arts
Among the many Safavid monuments along the present Ostandari Street, there is a fascinating building that houses Isfahan Museum of Contemporary Art. Known as Jobbeh Khaneh (house of weapons) in the Safavid period, this building was reconstructed in the Qajarid era to become the residence or ruling center of Zell-al-Soltan, the infamous governor of Isfahan. In the Pahlavi period, the place became the seat of Isfahan governor. Much later, in 1996, having been renovated once more, it was inaugurated as the Isfahan Museum of Contemporary Arts.
Stepping in the attractive entrance of the building, you will be charmed by a beautiful courtyard with a large rectangular pool in the middle, surrounded by an appealing two-story building. The many wooden doors and lattice windows on the northern and western sides of the courtyard invite you to galleries which open to the colorful world of the contemporary art. In addition, to six galleries allocated to the periodical exhibitions of contemporary works of art, the complex includes a library, a gathering hall, an administrative section and a Quran museum consisting of 55 Qurans gathered after 400 research trips around the world. The highlight is the oldest Quran in the museum dating back to the Ottoman era. The gathering hall and the central garden as well are venues for meetings, seminars, concerts, etc.

Important Information
Additional Info
The museum is also open on Fridays from 3:00 to 6:00 PM
The museum is closed during the national holidays (religious mourning days).
Cost Info
Chicken filet and beef in Bagh Shahr Restaurant

-
Destination

Transportation Type

Transportation Fee

---