Hakim Mosque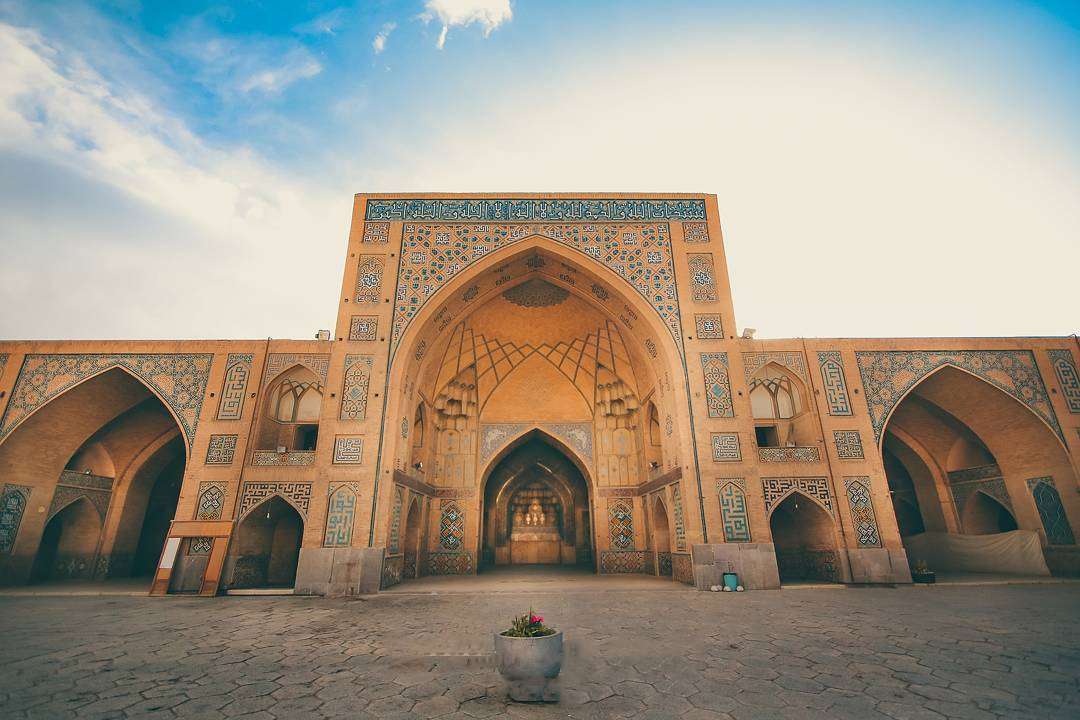 Visiting

Hakim Mosque in Isfahan

Theme

History and Culture

Code

IRSG25

Duration

30 mins
What To Expect
Visiting the mosque representing the finest
calligraphy and tilework dating back to 1656.
Photos of the Hakim Mosque
Explore the Hakim Mosque
Hakim Mosque
Hakim mosque was built over the ruins of a Deylamid mosque, known as Jorjir, back to the 10th century. The relics of this 1000-year old mosque, commissioned by the Buyid minister, Sahib ibn Abbad, can be seen on the northwestern part of the Hakim mosque. The remaining portal of the ruined mosque was hidden for about 300 years and was accidentally discovered in 1957 when the wall of the Safavid mosque was washed away by rain.
The significance of the portal is due to its intricate brickworks, following the Razi style of architecture. In this style, small pieces of bricks are used to create geometrical, floral and vegetal patterns and Kufic inscriptions. These patterns consist of a combination of symbols; like five pairs of candlesticks, tulip, bird and scale patterns. It is recorded that the mosque includes four prayer halls, a library, theological schools and places for Sufis and poets' gatherings.
The Safavid mosque was commissioned by Hakim Mohammad Davud, the private physician of Shah Abbas II, in 1661. There are four gateways on the east, west, north, and northwest of the mosque. The dated inscription on the northern portal recognizes 1663 as the year of its completion, Ali Beyk Banay Isfahani as the architect, and Mohammad Reza Imami as the calligrapher of the mosque.
This mosque is constructed in a four-porch plan (Chahar ayvan), and its northern and southern porches are bigger than the western and eastern ones. It holds a dome, a chamber, and two prayer halls. While the exterior view of the dome is simple brickwork, the inside area is decorated with delicate tilework. There is an intricate altar (mihrab) in the dome chamber which is ornamented with mosaic tiles and stalactite decoration in turquoise and yellow, symbolizing the tree of life. There are two other altars in two prayer halls around the courtyard.
While Hakim Mosque does not have the glamour of other Safavid mosques, it is the museum of calligraphy and tilework. It is decorated with exquisite ma'qeli tilework; a combination of mosaic tile, brickwork, and Banaee calligraphy.
Important Information
Additional Info
Visiting the mosque is free of charge.
Cost Info
Fesenjan in Jarchibashi Restaurant

7 €
Destination

Transportation Type

Transportation Fee

---