Ali Minaret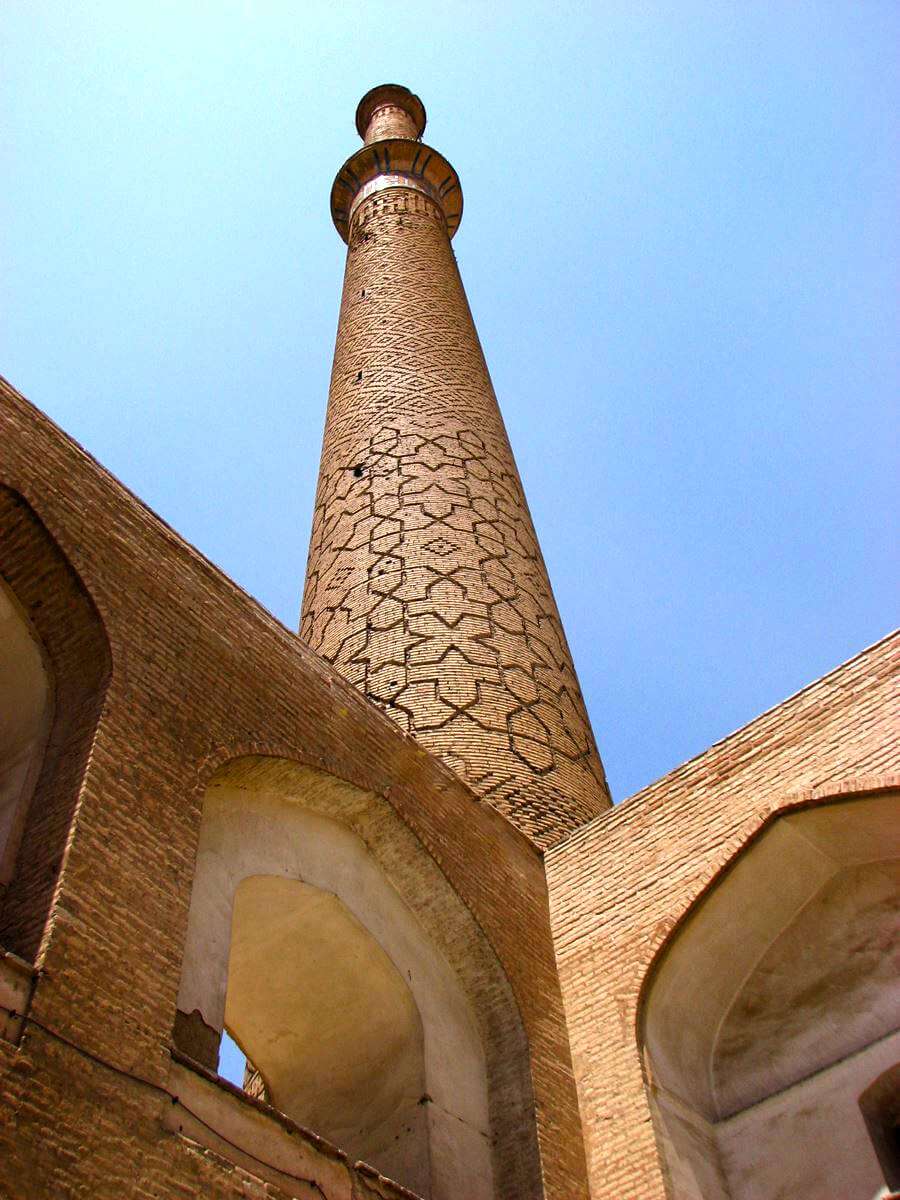 Visiting

Ali Minaret in Isfahan

Theme

History and Culture

Code

IRSG24

Duration

15 mins
What To Expect
Watching the Seljuk minaret dating back to 12th century.
Explore the Ali Minaret
Ali Minaret

On the south-eastern side of Imam Ali square, there is a mosque and a minaret, which are known as Ali mosque and minaret. Originally, the mosque and its minaret were built during the Seljuk era (11th century). However, as the inscription on the entrance portal of the mosque testifies, the Seljuk mosque, except the 48 m minaret on its north-western side, was reconstructed during the reign of the Safavid Shah Ismail I. This minaret contains three sections of brickwork bearing five Kufic inscriptions, made of turquoise tiles. The decorations include multilateral shapes, tetramerous flower pattern, and mostly diamond patterns descending in size as the minaret sours. The crowned shape part constitutes 93 centimeters of the minaret decorated with vertical, octagonal brickworks.
Important Information
Additional Info
The minaret is illuminated by beam lights which creates a nice night view.
Cost Info
Beryani in Haaj Mahmoud Shefa'at Restaurant

3 €
Destination

Transportation Type

Transportation Fee

---