Dar al-Ziyafeh Minarets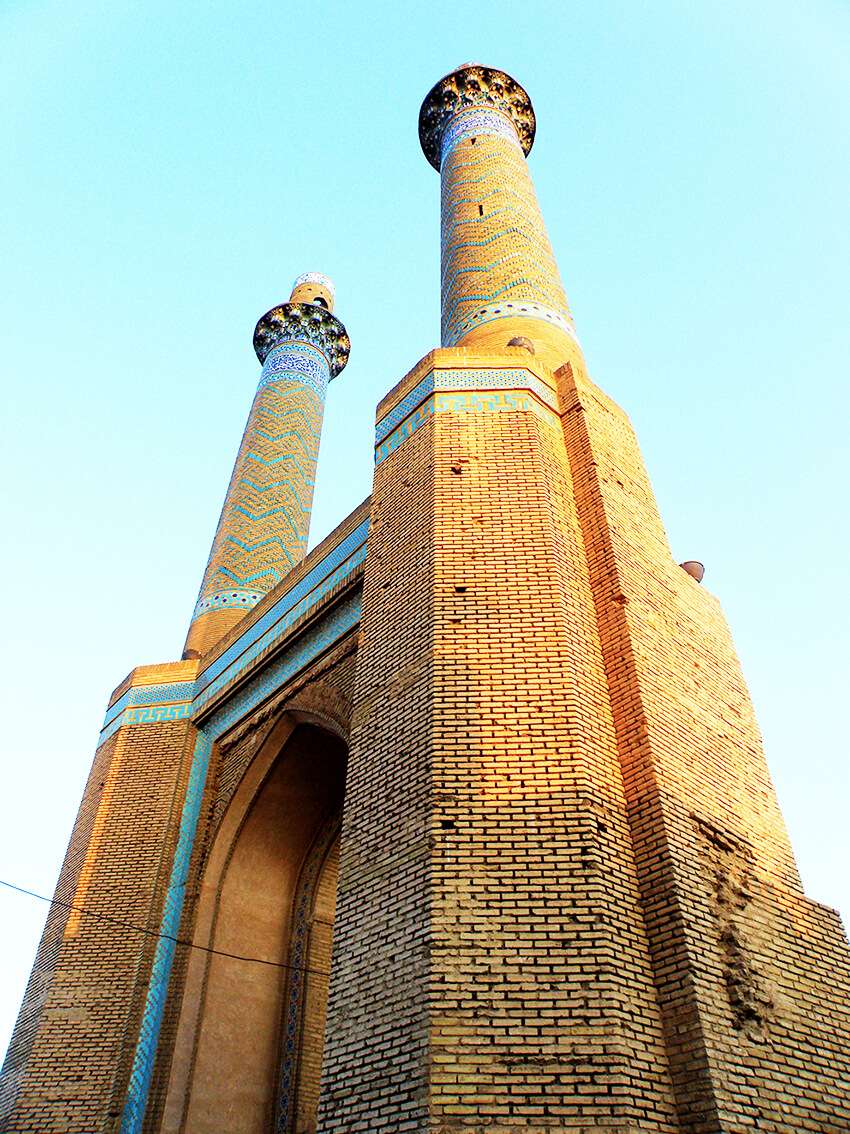 Visiting

Dar al-Ziyafeh Minarets in Isfahan

Theme

History and Culture

Code

IRSG23

Duration

15 mins
What To Expect
Visiting the Il-Khanid monumental portal and two soaring minarets from the 14th century.
Explore the Dar al-Ziyafeh Minarets
Dar-Al-Ziyafeh Minarets and Portal
Once a monumental portal of Isfahan, the 14th-century structure is a prototype of IlKanids' extravagant and symmetrical architecture. The flanking minarets with 38 meters in height are founded on an octagonal plinth. They are ornamented with fine turquoise mosaic tile, but the most exquisite parts of the minarets are their crowns with intricate stalactites (Moqarnas). Although, most part of the main structure is ruined, the remains reveal the story of now lonely-standing minarets and portal, annexing them to a glorious caravanserai or a splendid reception chamber.
Important Information
Additional Info
Visiting the monument is free of charge.
Cost Info
Beryan in Haaj Mahmoud Shefa'at Beryani

3.5 €
Destination

Transportation Type

Transportation Fee

---