Sarban Minaret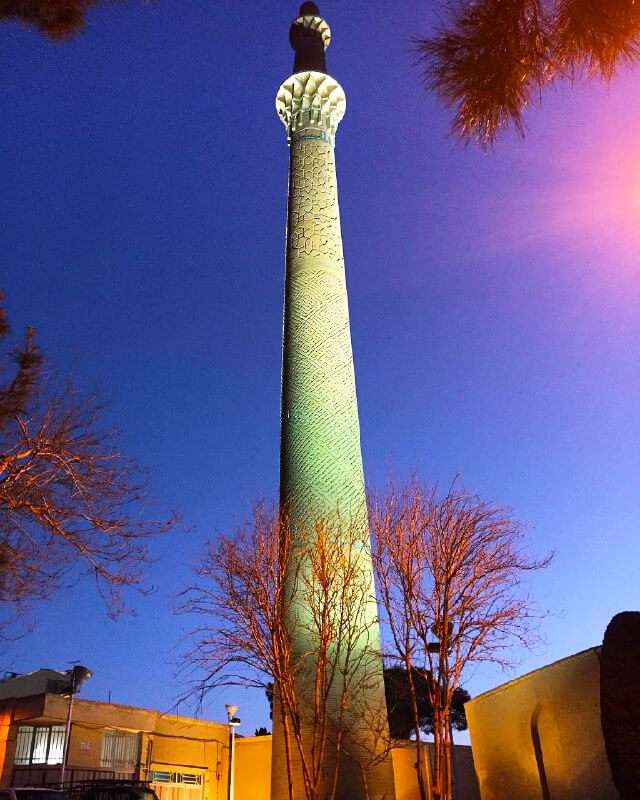 Visiting

Sarban Minaret in Isfahan

Theme

History and Culture

Code

IRSG22

Duration

15 mins
What To Expect
Visiting an exquisite architectural legacy of Seljuk dynasty in Jubareh quarter, dating back to the 12th century.
Explore the Sarban Minaret
Sareban Minaret
Sareban literally means "cameleer", indicating that this 11th-century minaret was built to serve as a beacon for the caravans heading to Isfahan. This minaret is one of the longest and most beautiful Seljuk Minarets in Iran. This 29 m tall minaret comprises seven sections of decoration. Its lower part (the first section) features a simple 14-meter brick-bonding base. The second section bears exquisite maʿqeli brickwork, while the third one represents a different brick decoration with geometric motifs. A capital-like structure boasting superb stalactite decorations (moqarnas) with turquoise tile works shapes the fourth section of the minaret. This section is surmounted by a shorter shaft graced with geometric motifs and a tiled inscription bearing Quranic verses (the fifth section). The sixth section of Sareban minaret is a collar of moqarnas decorations, crowned by the seventh part which is a pinnacle featuring a window.
The minaret used to be decorated with three Seljuk inscriptions, but they were ruined as the time passed and what you see today are just renovations of the original ones. It seems that these inscriptions only contain religious verses because the names and dates inscribed on them were so damaged that couldn't be retrieved. It is said that the minaret was part of an adjacent mosque of which no trace is left today. The today freestanding minaret is a bit leaned to the west, making it the Pisa of Isfahan!
Important Information
Additional Info
Visiting the minaret is free of charge
Visitors cannot enter the minaret
The minaret is illuminated by beam lights which creates a nice view at night.
Cost Info
Beryani in Haaj Mahmoud Shefa'at Restaurant

3.5 €
Destination

Transportation Type

Transportation Fee

---