Pouneh Zar Waterfall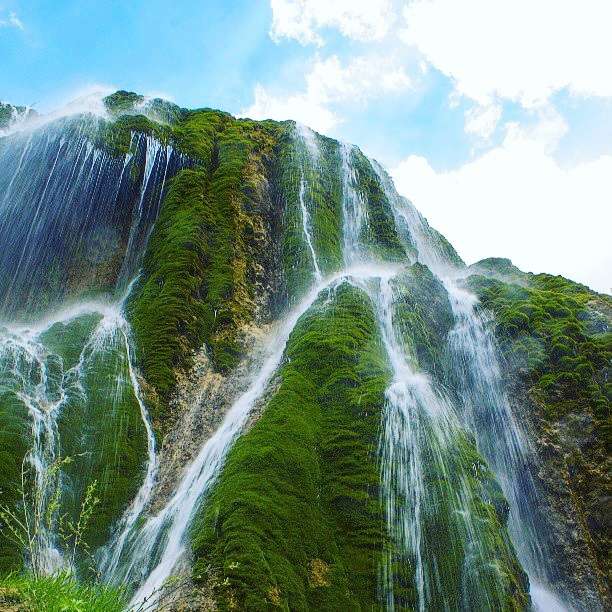 Visiting

Pouneh Zar Waterfall in Fereydunshahr

Theme

Nature & Adventure

Code

IRSG20

Duration

6 hr(s)
What To Expect
Seeing the 40-meter waterfall located some 25 km west of Fereydun Shahr.

Photos of the Pouneh Zar Waterfall
Explore the Pouneh Zar Waterfall
Pouneh Zar Waterfall
Exploring Pouneh-zar (Puneh-zar) waterfall, hidden away amongst the Central Zagros Mountains, in the vicinity of Fereydoun Sahar provides a day of serenity, full of pleasure and enjoyment. Literally, Zar in Persian language means where there is an abundance of a type of a thing, so Pouneh-zar waterfall is locally named due to the vast surrounding lands coated with wild pennyroyal. It is also believed that the waterfall has been named "Pouneh-zar", which is a literal Persian translation of a Georgian word meaning "pretty". Originating from several water springs in the heart of the Central Zagros Mountains, the 40-meter waterfall passes through a relatively short route and, finally joins to Vahragan River, in the deep valleys of soaring mountains to the west of Isfahan.
A day trip to Pouneh-zar (Pooneh zar) waterfall will be an unforgettable experience. You will be able to see one of the most beautiful waterfalls in Isfahan province, some 25 km west of the Fereydoun Shahr. First, go to the Choqyort village, about 10 km to the west of Fereydun Shahr. Then, continue the main road (Pish-kuh Moguei Road), toward the west (about 11 km), and you will find yourself in the Darband village. Passing through a twisted road, you will get to a parking lot where your walking tour begins. Accompanied by your local guide, it takes about 30 min hiking downhill to Pooneh zar waterfall. It's hard not to feel enchanted as you stroll through these stunning views made by the cascades descending from the moss-covered rocks. But be cautious as you walk along the edges of the trail, some of the stones may be loose. Relax for some time on the top of the rocks, overlooking the charming landscape.
Important Information
Additional Info
Hiring a local guide is essential
Wearing hiking shoes is a must
Degree of difficulty: 2 out of 5.
Things To Do In Fereydunshahr