Akhlamad (Chenaran)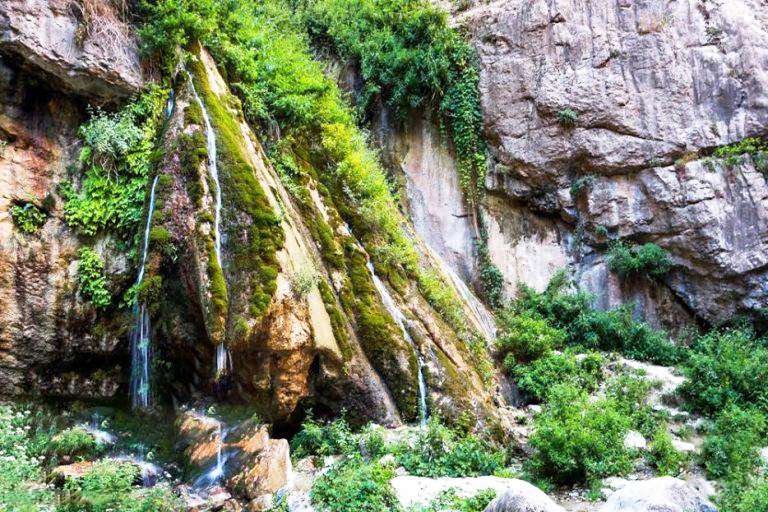 Visiting

Akhlamad (Chenaran) in Chenaran

Theme

History and Culture/ Nature & Adventure

Code

IRSG1709

Duration

24 hr(s)
What To Expect
Visiting Akhlamad village in Razavi Khorasan Province, boasting splendid natural attractions including a waterfall.
Explore the Akhlamad (Chenaran)
Akhlamad (Chenaran)
Akhlamad is a thousand-year-old village located in northeastern Iran, close to Mashhad, in Chenaran County. This summer county has become a popular tourist attraction thanks to its outstanding valleys, roaring rivers, fruit gardens, and high waterfalls sitting on the foothills of Binalud mountain ranges. Geological surveys maintain that the Ammonite Fossils found in this place date back to the Jurassic era, 56 million years ago. Historically speaking, this charming region, walled by white limestone, sheltered the people during the Arab conquest of this region.

The snow covered high peaks of Binalud Mountain have been home to several waterfalls. The most scenic waterfall of the village is 40 meters high. One kilometer away from this waterfall, stands another 23 meters high waterfall while two other waterfalls stand above it. In winters, the frozen waterfalls provide a breathtaking scenery of an exciting site suitable for ice climbing.
Rivers in springs surrounded by opulent gardens also attract the crowd to this area. The high-rising rocky cliffs in this region, with the height of 200 to 300 m, are an equally appealing option. These cliffs are especially popular for rock climbing in Iran. Akhlamad is famous for its high quality fruits, specially apple and pear. Many locals and tourists come here to take advantage of the medicinal herbs, which are widely exported to other cities of Iran.
The region also enjoys the presence of a river. The Akhlamad River originates from an area called Pishbagh (a beautiful pasture where ranchers rest during the summer) and ends in the Akhlamad valley. It is also well worth visiting the dam stretching on this river which was built in the Timurid era (14th century), by order of Baysonqor Mirza, the last Timurid king. This 225 m long, and almost 11 m wide dam provides water for agriculture and contributes to the level of the underground water resources.
Important Information
Additional Info
On your way to Akhlamad village, you can see the remains of a historical dam known as Band-e Akhlamad or Timurid Dam, which dates back to the Timurid era
You can find the high-quality honey and dried fruits in this village.