Sar Agha Seyed Village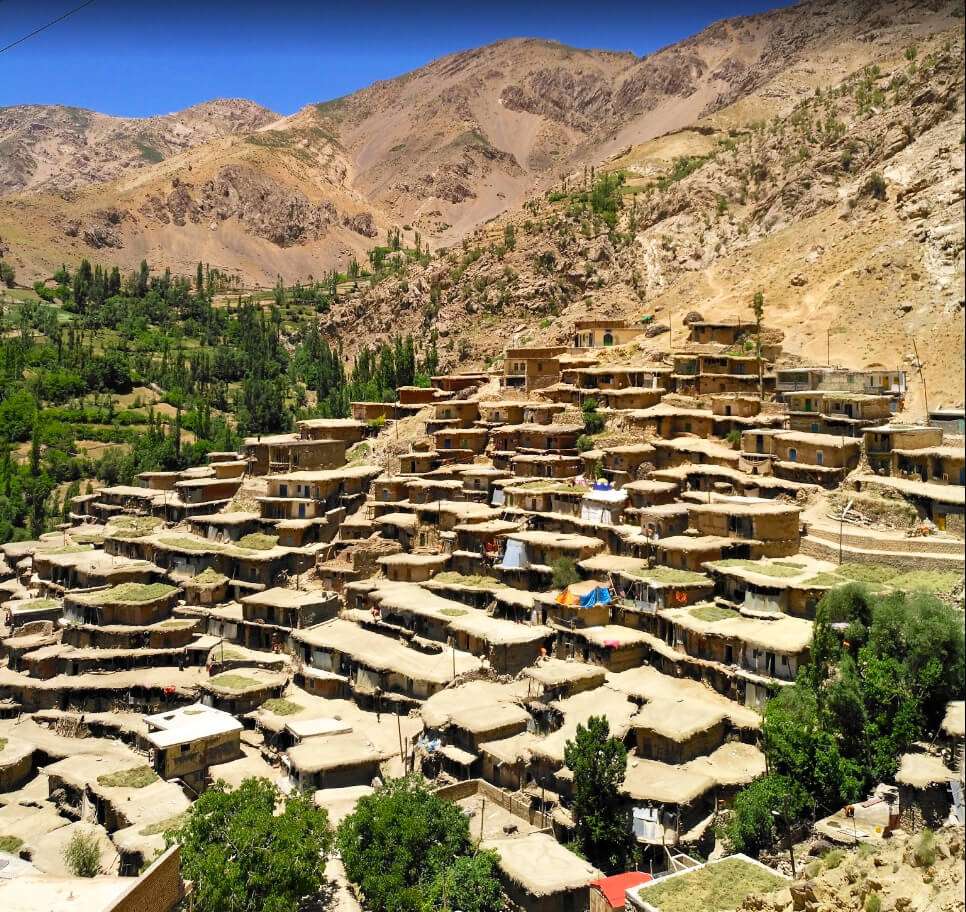 Visiting

Sar Agha Seyed Village in Kuhrang

Theme

History and Culture/ Nature & Adventure

Code

IRSG1705

Duration

24 hr(s)
What To Expect
Visiting the alluring village of Sar Aqa Seyyed on the slopes of Zagros Mountains in Chaharr Mahal Bakhtiari Province.
Explore the Sar Agha Seyed Village
Sar Agha Seyed Village
The attractive village of Sar Aqa Seyyed, perched on the slopes of Haft-tanan peak of the Zagros mountain range, deserves attention for its alluring beauty and authenticity. Passing through a twisting unpaved road on the northwest of Kuhrang County, glimpses of the village of Sar Aqa Seyyed become possible. Located 2500 m above sea level, the village is named after the holy shrine of Seyyed Isa, known as Aqa Seyyed, a descendant of the Shias' seventh Imam. The exact date of the village's foundation is not clear; however, the pedigree of Seyyed Isa shows that he was buried here around 600 years ago. The village built above the shrine is known for its appealing architecture. The adobe houses are packed one above another in a way that the roofs of the lower houses form the yard or a small pass-way for the upper ones. Thick walls, short wooden doors, and small nested rooms are among the unique features of these houses.
The village enjoys a wild, delightful nature with green orchards, water springs, and a refreshing mountainous climate. The salt ponds near the village are wonderful natural attraction and at the same time a source of income for the villagers. The villagers work on the ponds to harvest salt and sell it in the market. Farming and animal husbandry, weaving rugs and kilims are some other activities of the villagers. Most of the residents in Sar Aqa Seyyed are Bakhtiari nomads who come to this village in May and leave it before the arrival of harsh winter days.
Important Information
Additional Info
The best time to visit the village of Sar Aqa Seyyed is in spring when the water boils out of springs and the village and its surroundings are at their best
In the village, there is a small grocery shop mostly selling local products. So, you'd better buy what you need in the city before going to the village. The surrounding mountains are covered with oak trees. The locals mill the chestnuts and bake a kind of traditional bread. There is no accommodation in the village except the local houses. If it is not comfortable for you to stay in the locals' houses, you should go to Kuhrang and stay in a hotel or a guest house. During the cold season, the road accessing the village is buried under snow.