Historic City of Yazd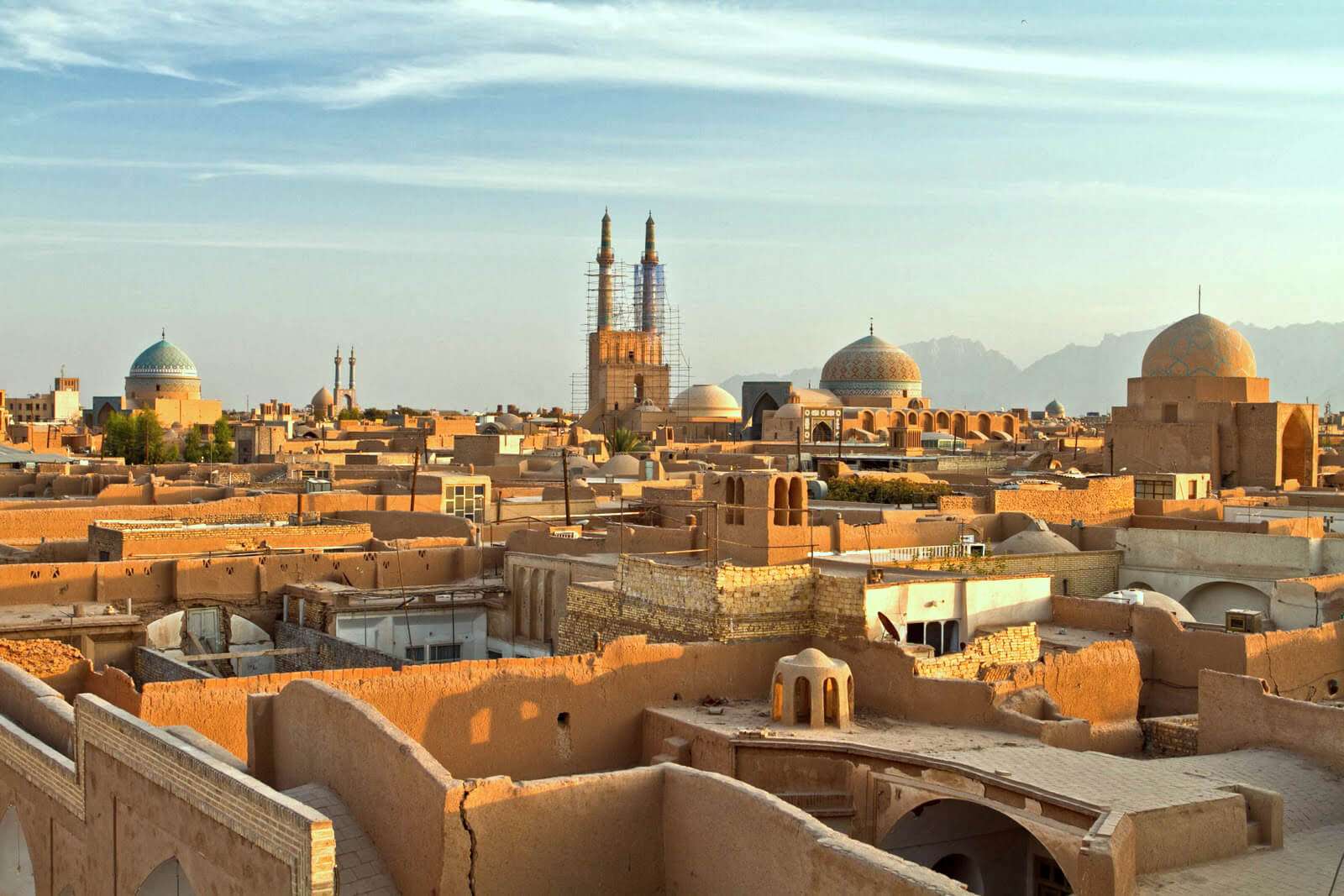 Visiting

Historic City of Yazd in Yazd

Theme

History and Culture

Code

IRSG1640

Duration

48 hr(s)
What To Expect
Visiting the historical adobe city of Yazd in the central desert of Iran.
Explore the Historic City of Yazd
Historic City of Yazd
The desert in the central part of Iran is house to a number of settlements, most notably the city of Yazd. Although it has not enjoyed the title of the capital city, at no point in the history of Iran, the city rose in importance and prosperity as a result of its location on the Silk Road.
The fabric of the city has been so elaborately integrated with the fabric of the desert that the adaptation of life to the harsh circumstances of the desert is marvelous. Settlement in the region has been undertaken having principles of sustainable development in mind; the bioclimatic architecture of the city has caused the least amount of damage to the environment. Consequently, the urban structure of Yazd has been acknowledged as a UNESCO World Heritage Site.
A skyline of Yazd consists of low structures, clay domes, wind-towers, mosques, and sābāts (passageways). The city is furnished, almost uniformly, in earthen structures as a means of enduring the harsh circumstances of the desert. Moreover, the endurance and life of the city owes much to qanāts, as water reservoirs; wind towers, as air ventilation mechanisms; domes, and mudbrick walls, as methods of facilitating air ventilation, and temperature moderation; sābāts, covered passageways providing shadow for pedestrians.
This environmentally friendly spirit of Yazd, is also mirrored in its social structure which allows room for the peaceful residence of Zoroastrians, Muslims as well as Jews side by side. The multicultural identity of the city can be observed in the form of the Synagogues, mosques, and fire temples which have stood for centuries as a testimony to, and celebration of this harmony of the divergent.
Yazd is an alive narrative of life and resilience, of coming together of the opposites that have been recited for over a millennium. It has danced to the nuances of nature but never gave in, coming out as one of the most sustainable, environmentally friendly, multicultural and curious cities of Iran.
Important Information
Additional Info
The souvenir of Yazd includes tasty sweets like baklavas, Qotabs, cotton candies and other traditional sweets. The best shop you can buy them is Haj Khalifeh Rahbar shop located on the corner of Amir Chakhmaq square
The other souvenir of Yazd is handmade silk Termeh fabrics used as tablecloth and runner.
Cost Info
Adasi (lentil soup) in Panahandeh Restaurant

1 €

Lamb Liver Kebab in Amirchkhmaq Bazaar

2 €

Shouli Soup in Art House of Yazd

1 €

Yazdi Faloudeh

1 €

Kashk-o-Bademjan (eggplant and whey) in Art House of Yazd

2 €