Saray-e Saad al-Saltaneh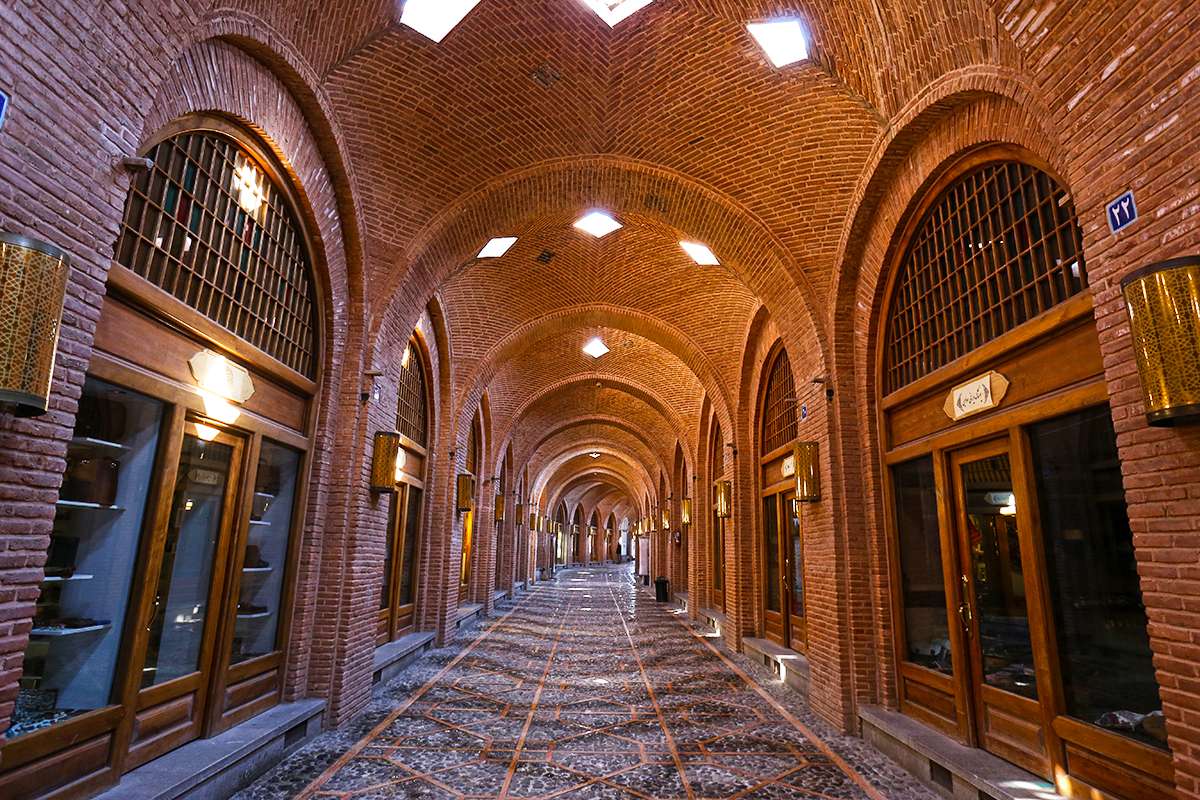 Visiting

Saray-e Saad al-Saltaneh in Qazvin

Theme

History and Culture

Code

IRSG1076

Duration

1 hr(s)
What To Expect
Walking along the well-restored Qajarid complex near the traditional bazaar of Qazvin. It includes a caravanserai and two roofed lines (rasteh) with cafes and shops.
Explore the Saray-e Saad al-Saltaneh
Sara-ye Saad al-Saltaneh
Saad al-Saltaneh caravanserai, also known as Sara-ye Sa'ad al-Saltaneh, Sara-ye Saadieh, Sara-ye Saadat, and Bazaarche-ye Saad al-Saltaneh, is located at the heart of Qazvin, in one of its main streets called Imam Khomeini street. Commissioned by Baqer Khan Saad al-Saltaneh, this vast complex was built by two great architects, Master Mehdi Chegini and Master Hasan Khanjari, during the reign of Naser al-Din Shah, the Qajarid king. Vast commercial relations with Russia and Turkey was the main reason to provoke Saad al-Saltaneh, the governor of Qazvin, to build this caravanserai. At this time, the caravanserai occupied an area of 26,000 sq.m and included six main courtyards, known as 1. Saadieh, 2. Saad al-Saltaneh, 3. Negar al-Saltaneh, 4. Ghahremani, 5. Beheshti and 6. Raste-ye Vazir. The caravanserai is made of brick and has an introvert character. So, as its scope demonstrates, Saad al-Saltaneh caravanserai formed one of the most conspicuous and prosperous trade centers of Qazvin and Iran during the Qajar period. However, after the World War I and the political changes which occurred in Russia, Saad al-Saltaneh caravanserai lost its importance as the commercial bridge between Asia and Europe and since then, it has led a fragile economic life.
The main entrance of Saad al-Saltaneh caravanserai, located in Imam Khomeini Street, and flanked by four blind arches, connects the main courtyard of the caravanserai to the street through a roofed passageway. This passageway is built in the form of Araq-Chin, semi-circular roofs resembling a special type of eponymous cap used by older Iranians, and bears no skylights.
The main courtyard is surrounded by several rooms, or Ghorfeh in Persian, and houses a large pond in the middle, with several small flower-beds here and there. These flower-beds bear tall trees which refresh the air and add a touch of beauty to the whole construction. Passing the main courtyard, you will reach Charsaq, or a crossroad-like structure connecting different Rastehs, main parts, of the bazaar. This Charsaq bears a vast dome and is decorated with splendid brick and tile-work.
Passing Charsaq takes you to a blind alley at the end of which, to your right, a large courtyard is located. This courtyard is now turned into a restaurant and there you can have a peaceful meal, enjoying the freshness of its flowerbeds.
Important Information
Additional Info
There are several cafes and restaurants in Sa'd al-Saltaneh Sarai. Besides having the chance to sit in an ambient traditional café and enjoy a cup of tea, you can buy Qazvin's handicraft from the shops nearby.
Cost Info
Coffe and homemde cake in negarossaltaneh café

2.5 €

Gheime nesar eqbali reastaurant

3 €