Khan Theological School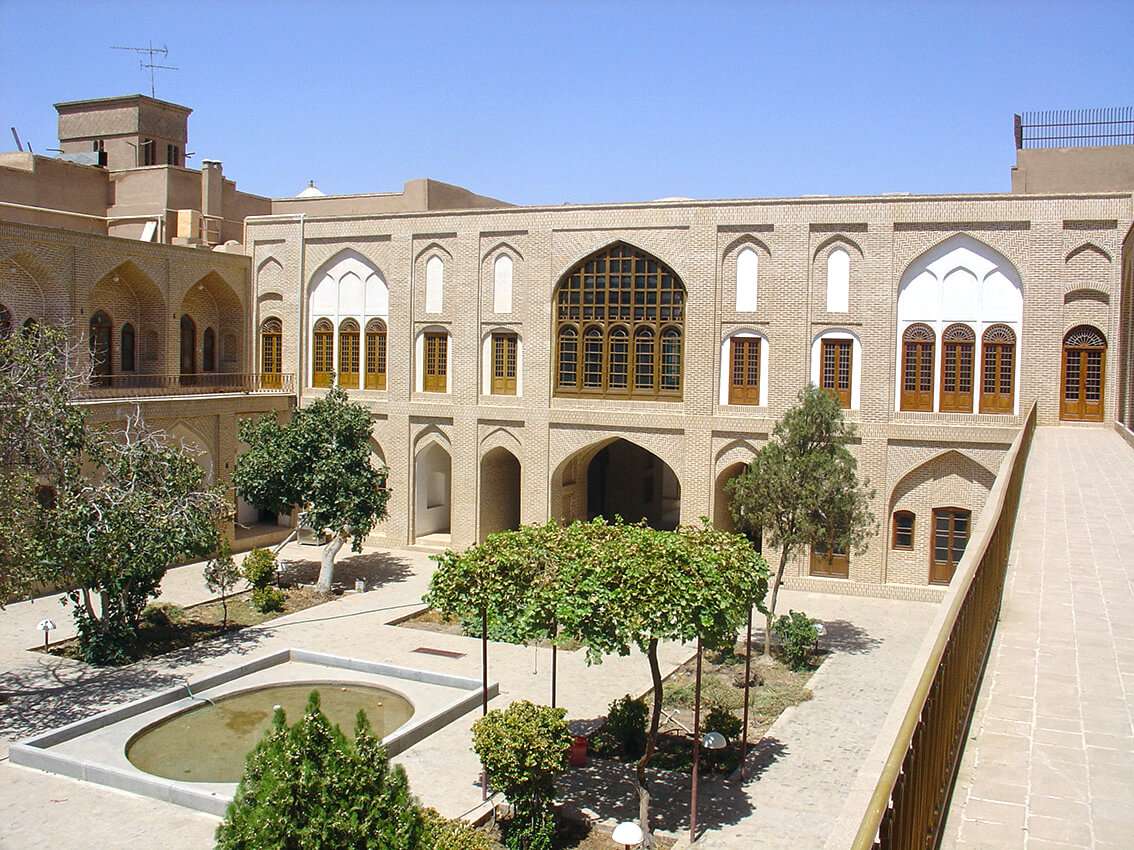 Visiting

Khan Theological School in Yazd

Theme

History and Culture

Code

IRSG102

Duration

30 mins
What To Expect
Visiting the 18th-century theological school in the traditional bazaar of Yazd.
Explore the Khan Theological School
Khan Theological School
Walking in the traditional bazaar of Yazd, takes you to the Khan theological school. In 1772, one of the famous governors of Yazd, Mohammad Taghi Khan, commissioned the building of this theological school.
The impressive architectural style of the school, dating back to the late Zandiyeh and early Qajarid eras, makes it a building worth visiting. Primarily, it was built outside the city walls, on an area measuring 2910 square meters. The Khan school consists of one small and one big school chamber (constructed by Mohammad Taghi Khan and his son Ali Naghi Khan, respectively), one central courtyard and two symmetrical courtyards on its sides, surrounded by a two-storey building with 78 student chambers. The iconic feature of this school is its underground passage to the Mosalla School. Several phases of renovation have negatively affected the splendor and beauty of this building. Today its library is home to about 11000 precious books and 133 manuscripts.
Important Information
Additional Info
As this theological school is still in use, you can only visit it with prior permission.
Cost Info
Shooli Soup

1 €

Adasi (lentil soup) in Panahandeh Restaurant

1 €

Lamb Liver Kebab in Amirchkhmaq Bazaar

-
Destination

Transportation Type

Transportation Fee

---