A Guide to One of the Top Isfahan Province Waterfalls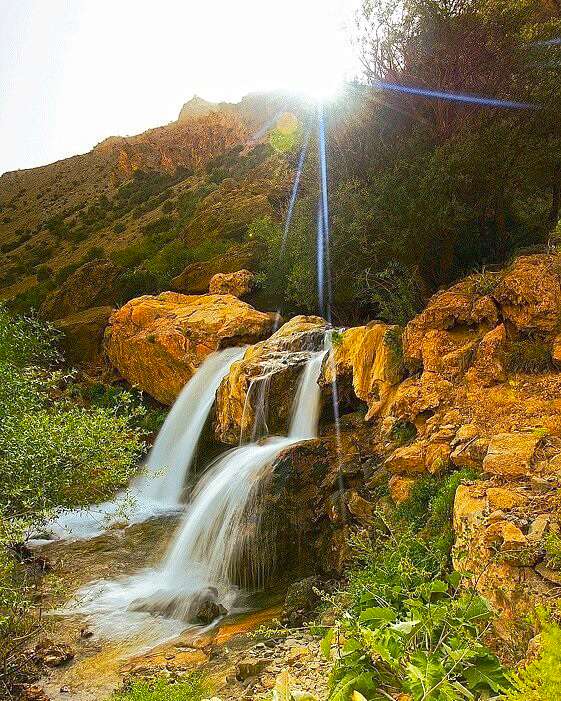 Theme

Hiking and Climbing/ Ecotourism/ Wildlife/ Aerial Sport/ Skiing/ Caving

Code

IRRS75

Duration

6 hr(s)

Best Time

SPRING
What To Expect
Seeing the 40-meter waterfall of Pouneh-zar located some 25 km west of Fereydoun Shahr.
Explore The Route
The Blast of Waterfall among the Green Lands
Isfahan has been mostly famous for cultural and historical sites centralized in the city. The country sides in Isfahan are like hidden haven to shelter you from the hustle and bustle of the city. Now toward the west of Isfahan, follow this route to enjoy the rural district of Khuygan-e Olya where three churches are located, the most important of which is Yohana church dating back to Safavid era, and another village in Fereydoun Shahr County, Choqyurt, that houses Iranian Georgians. As the majority of the waterfalls of Isfahan are located in Ferydoun Shahr and Semirom, Pounezar Waterfall is a glance to them. The scenery of the waterfall along with the culture of various ethnic groups living peacefully together is a great chance to add unique experiences to your journey.
Important Information
Cost Info
Destination

Transportation Type

Transportation Fee

---
Additional Info
Hiring a local guide is essential

The best time to visit the waterfall is the late May to the early June

As a group tour, the best and most convenient way to get to the waterfall is renting a private bus. If you plan to go there individually, you can go to Kaveh Terminal (on the northern side of Isfahan), and buy a ticket to Fereydoun-shahr.&nbsp

In Fereydoun-shahr, you need to take a taxi to reach Choqyurt village and then to Darband village and Pouneh-Zar Waterfall

&nbsp

From the parking lot to the waterfall, you need to walk. The first 30 min trail goes on a relatively gentle slope, and the final 200-300 meter goes on a steep slope

You can enjoy the fresh air in the pristine area and have the chance to bath in the waterfall

Visiting the waterfall will take about 4 hrs.

Wearing hiking shoes is a must

Degree of difficulty: 2 out of 5.
Things To Do In Fereydunshahr