The Legendary Tour of the Alamut Castle & Alamut Valley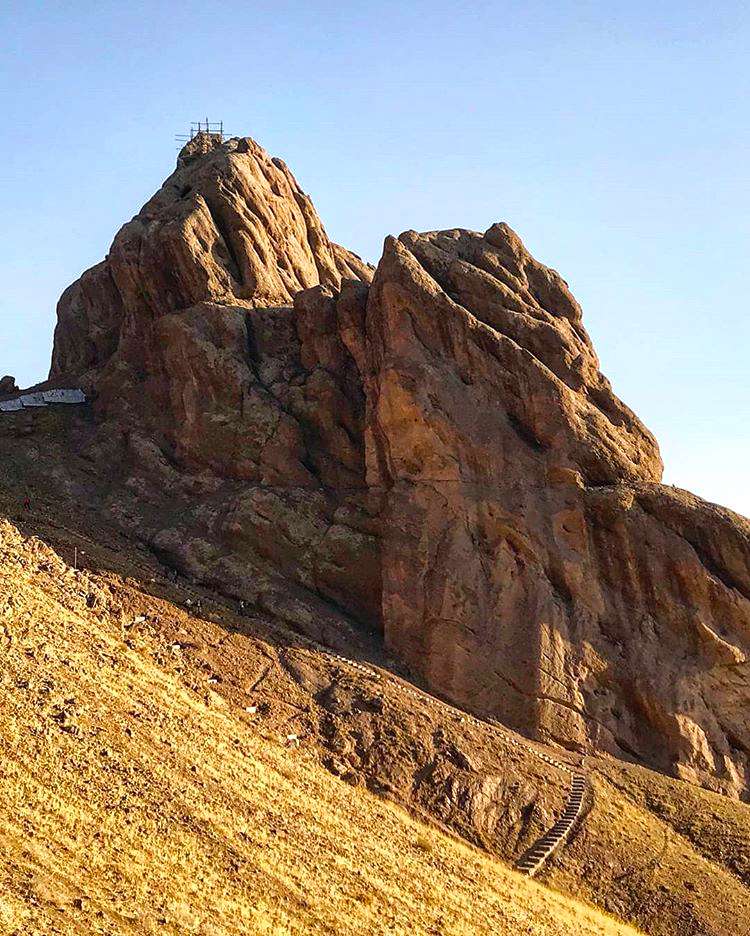 Theme

Architecture/ Hiking and Climbing

Code

IRRS70

Duration

24 hr(s)

Best Time

SPRING | AUTUMN
What To Expect
Exploring the remains of a castle erected on top of a 2163-m mountain. The castle dates back to the ancient era, however it has been known for being headquarter of Shiʻa Esmaʻilis and their leader Hassan Sabbah in the 11th century.
Explore The Route
The Legendary Tour of the Alamut Castle & Alamut Valley
Only a small distance from Qazvin, the footprints of history are visible on an altitude of 2163 meters. In Rudbar region in the north-east of Qazvin, on a piece of land where mountains claim the sky, a solo high rising rock shelters the remains of the once magnificent fort, constructed in the ancient times. The name of the fort, Alamut, associates with the name of Hasan-e Sabbah who seized the fortress and made it the ruling center of the Nizari Isma'ilism. The site is ideal for a day trip for those who don't mind being on the road and hiking.
Important Information
Cost Info
Destination

Transportation Type

Transportation Fee

---
Additional Info
Hiring a local driver guide is a must

You need to climb the mountain to get to the castle. It is not accessible for wheelchairs

It is recommended to stop in the scenic village of Gazorkhan and have lunch there. There are a number of garden restaurants with traditional local dishes

On the way back to Qazvin, you can also visit Lake Ovan . It is accessed by a 9-km by-road after passing Moalem Kelayeh. The lake is typically encircled by a thick fog .&nbsp

&nbsp

&nbsp