An Impressive Tour of Persian Poets in the City of Love & Poetry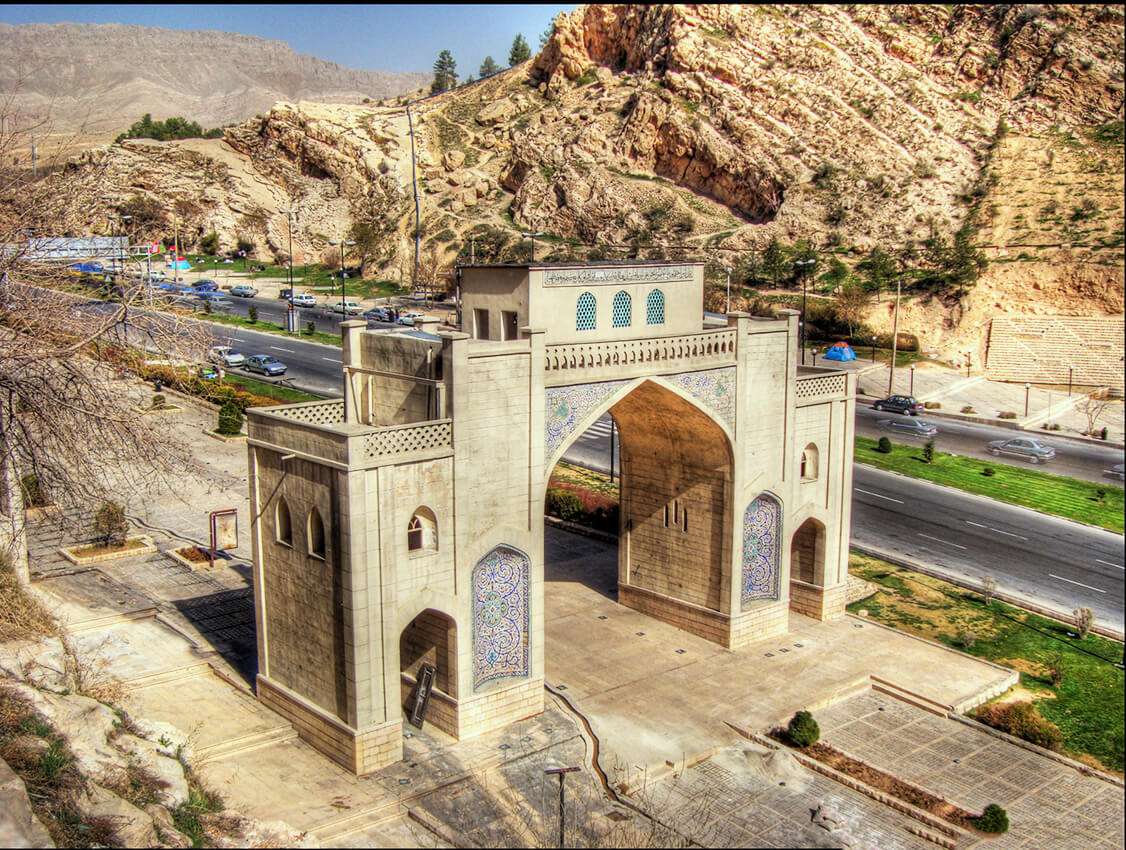 Theme

Architecture/ Relax and Romance

Code

IRRS2

Duration

2 hr(s) and 45 min(s)

Best Time

SPRING
What To Expect
Visiting tomb of Saʿdi Shirazi, the 13th century Iranian poet;
Visiting tomb of the world-known Iranian poet, Hafez-e Shirazi. The tomb is built 1935 by the French architect, Andre Godard;
Watching the monumental gate of shiraz known as Qurʿan Gate;
Exploring the tomb of Khaju Kermani, the 14th century Iranian poet and mystic.
Photos of the An Impressive Tour of Persian Poets in the City of Love & Poetry
Explore The Route
A Celebration of Persian Poetry in the Company of Orange Blossoms
Shiraz is the incarnation of poetry and faith in the lush company of flowers and trees. Classic Persian poetry is synonymous with the poetry of Saadi and Hafez. Visit Saadieh, where you will find the tomb of the 12th-century poet in a structure of white marble stone with a turquoise dome, standing in the middle of a beautiful garden. There you can also find the tomb of Shurideh Shirazi, another poet from Shiraz.
More to the north of Shiraz, is the mausoleum of the world-famous 14th-century poet, Hafez. He is the most popular Persian poet who enormously influenced the Persian lyrics. The original structure was built in the 19th century by Karim Khan Zand, and renovated from 1935 to 1937 with the design of French architect, Andre Godard.
In the Allah o Akbar Gorge, you can experience an Iranian tradition of bestowing a blessing upon travelers by passing through the 10th century Quran gate. Overlooking the gate, you will find the Khaju Kermani park, where the Tomb of Khaju Kermani, the 14th-century poet, is located.
Highlights
Important Information
Cost Info
Tomb of Saadi

3 €

Tomb of Hafez (Hafezieh)

3 €

Quran Gate of Shiraz

free

Khwaju Kermani Tomb

2 €
Destination

Transportation Type

Transportation Fee

---
Additional Info
Visit the ancient garden of Delgosha near Saʿdi's Tomb dating back to the Sassanid era. It boasts a pavilion from Zand era (the late 18th century)

There is a historical garden named Haft-tanan on the north of Hafezieh. The pavilion in the garden is built during the reign of Karim Khan Zand, and is home to a stone museum

To have a perfect panoramic view of Shiraz, you can climb the Chehelmaqam mountain on the northern edge of Shiraz. There is a square-shaped building topped with a dome (chahar-taqi) on the top of the mountain named Gahvareh Did, that is a popular spot for the people of Shiraz in weekends.&nbsp